Name: AWOL Academy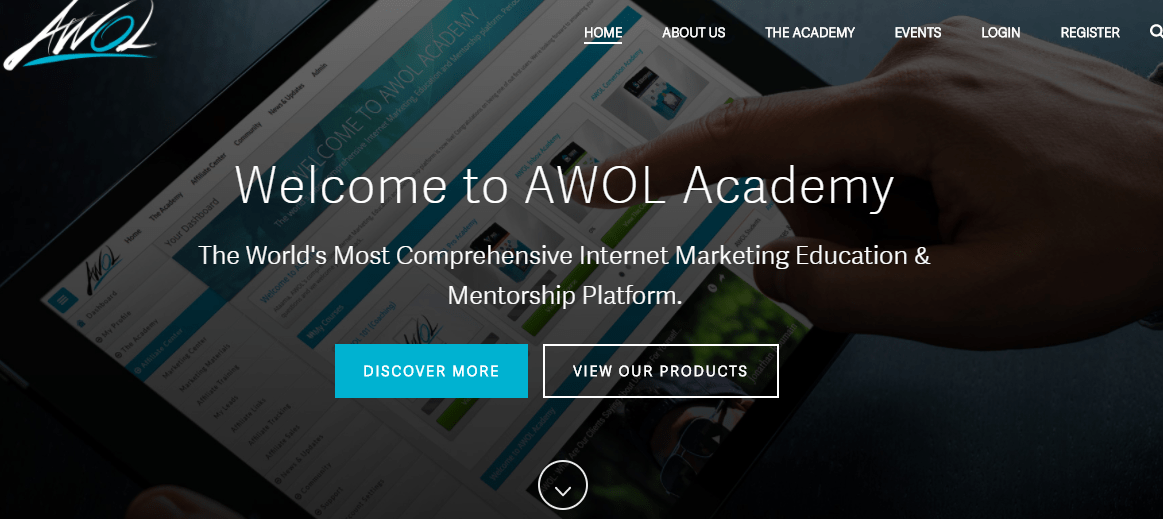 Website: https://www.awolacademy.com
Price: $99 to $9,997
Founders: Kameron George & Keala Kanae
Overall Ranking: 4 / 10
Who's it For: Beginners
What is AWOL Academy About?
---
AWOL Academy is designed for individuals of all experience level who are looking to build up a business online. The name stands for "Another Way of Life" and is brought to you by some of the people involved in Empower Network.
With AWOL Academy you will learn how to create solid marketing campaigns following their proven strategies, and also how to optimize your campaigns to best impact the bottom line of your business. AWOL Academy also teaches about scaling up your business to account for new growth and how to sustain growth through automation of marketing campaigns. 
Within AWOL Academy, there are varying levels of training programs. When people see this they think "up-sells" and that can leave people wondering, is AWOL Academy legit or is it a scam?
Is AWOL Academy a Scam?
A quick look at AWOL Academy gives the program some credit. The website is well designed. It isn't cheesy with promise of making money fast and becoming a millionaire overnight, which many other training programs do.
However, there have been some AWOL Academy complaints that need to be seriously considered. First, there are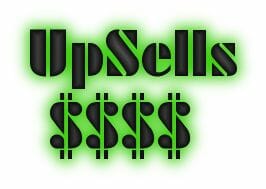 varying levels of the program and you are upsold every step of the way. Each level provides just a bit of information, but then you are told to learn the real secret to success, you need to move up to the next level of training.
Up-sells aren't always a bad thing, but when they cost as much as the entire AWOL Academy training program from start to finish, they are. The price for AWOL Academy (more on that below) is simply way too high for the value it provides. With each step up the training ladder you will find yourself shelling out hundreds –and then thousands – of dollars.
AWOL Academy is not a scam, but most people –especially beginners- don't have this kind of money lying around. This makes the program cost prohibitive.
Here is #1 Recommended Program that Doesn't Have Any Up-Sells and Offers Top Training You Can Find in the Industry
Price
---
For just $99 you can get started with AWOL Academy through the Pro Academy. This is designed for beginners and takes you through how to convert a sales funnel to convert traffic to paying customers. A website, domain and lead pages, amongst other tools, are also provided for you.
$99 might not seem like a bad price for a program – and it's not – but the issue is that you then move up to the next level of training – Inbox Training – which will cost you $297. This teaches you about email lists and strategies to use email marketing.
Then you move up to the Conversion Academy, which costs $997. After that is Traffic Academy for $997, and Masters Academy for $3,497. FINALLY, you reach AWOL Elite training, which will cost you just under ten thousand dollars. All in all, from start to finish the training program costs you over $15,000.
I mean seriously you are going to throw $15,000 to someone who you don't even know if you can trust. Based on their involvement with Empower Network I wouldn't trust them $100.  I don't care even if they created a good program but the fact that it's designed to get you in with a smaller fee first and then upsell within the program – is a way for creators of the program to maximize their profits.
If You Really Want to Learn How to Create Solid Online Business with Top Training with No Up-sells – Wealthy Affiliate is one all-inclusive deal. Read Full Review Here: 
Do yourself a favor and don't get involved in any program that has up-sells. You will simply lose your sleep over spending such kind of money.
Pros / Cons
---
Pros:
Full refund policy with no questions asked

Mentors and coaches available to you
Cons:
You are subjected to up-sells

The program training courses are extremely costly

There is a heavy focus on paid advertising
One thing that AWOL Academy offers that not all programs do is a full refund policy. With no questions asked, for 14 days after purchase you will be able to request a full refund. Another benefit is that you are given access to experienced internet marketers who can assist with personal questions and provide advice.
However, the few benefits of the program do not outweigh the negatives. The program is too costly to offer any real value and you will always be pushed to move to the next level of training to finally reveal the ticket to success. The training is very generalized in the beginning. There is also a heavy focus on paid advertising, which is not only tricky to master, but also tacks on extra expenses to the overall cost of the training courses.
Who Is It For
---
AWOL Academy is for people just starting out in online business who have thousands of dollars to spare. Generally, people looking to make money online have a limited cash flow to begin, which doesn't make this program feasible for most.
$99 isn't a bad price to start, but the value provided in the lower levels of training is very basic. After completing Pro Academy, you will be forced to move up to higher levels if you want to truly find success with an online business. Based on the astronomical prices, this is not a program that I recommend for anyone, least of all beginners with limited cash flow at the time.
Training Tools / Support
---
There are various training levels throughout the AWOL Academy that focuses on different areas of internet marketing and online businesses. The issue with AWOL Academy is that the training videos are basic and generalized at times, which detracts from the value it might have. Additionally, the training is heavily focused on paid advertising and this is a risky marketing technique that can be tricky to master.
When it comes to support, there is also a direct phone number and email where you can reach AWOL Academy to address any issues that might arise. You can also get a full refund within 14 days if you aren't satisfied, which is a nice benefit.
Final Opinion / Verdict
At first glance the AWOL Academy seems like it might offer some value. The website is well done and the training courses are laid out right there. The issue is that the training is generalized and the price tag is just too high for what you actually get from it.
Over $15,000 for a training course like this is just too expensive, especially for beginners who are the ones that might consider using this program. They draw members in with a low $99 fee for the introductory program and then continue to drain wallets with "advanced" training courses and videos. Save yourself thousands of dollars and consider one of the other more legitimate and affordable online marketing training courses out there.