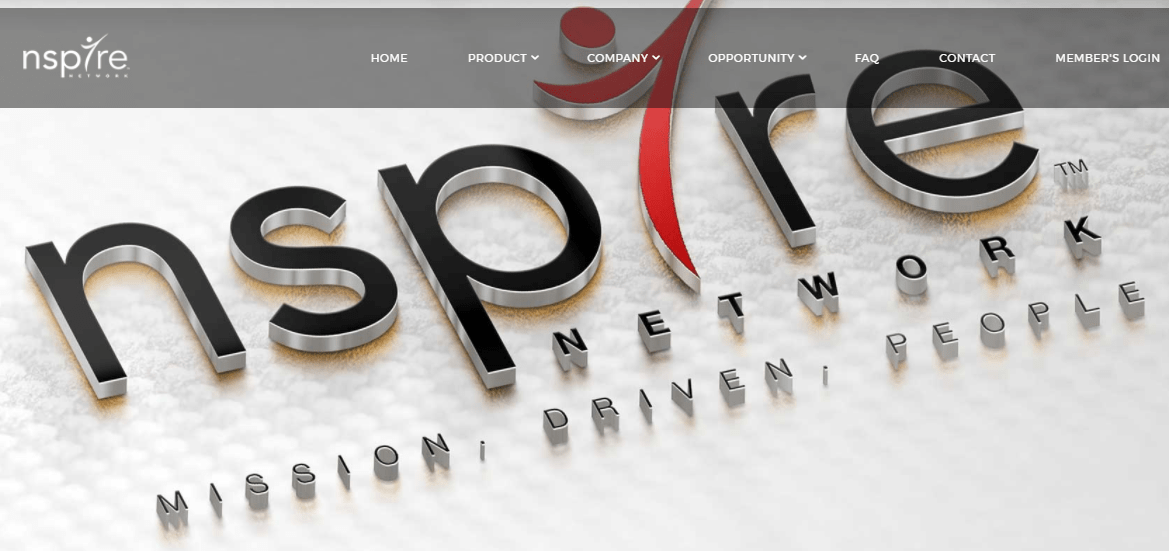 Name: Nspire Network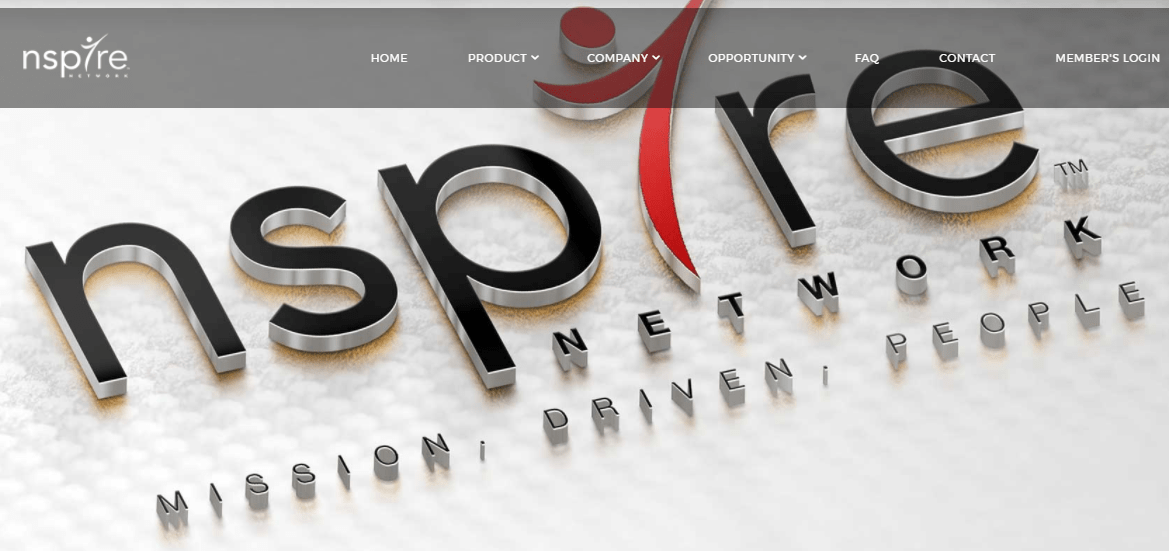 Website: https://www.nspirenetwork.com
Price: $99 – $999
Founders: Spencer Iverson
Overall Ranking: 5/10
Who's it For: People with MLM experience 
What is Nspire Network About?
Nspire Network is a company that just launched in 2017. They were so popular during the initial period that the website was down for maintenance due to such heavy traffic and visitors. With over 1 million visits to the site in several hours, it seems like Nspire Network might be onto something.
Founded by Spencer Iverson, who also founded Millionaire Lifestyle Institute back in 2008, Nspire Network is a company that sells nutritional supplements and feminine hygiene products. There is no shortage of companies doing this, and like most others, Nspire Network also allows people to join as a distributor and sell their products. This is where people begin to question the legitimacy and wonder if there is a pyramid scheme to the multi-level marketing program.  

Is Nspire Network a Scam?
So, is there an Nspire Network scam? Reading an Nspire Network review can give you mixed results, especially considering there are affiliates trying to vouch for the program. It's hard to tell if the business is an outright scam because they are so new to the market. However, there are a few Red Flags to keep an eye on.
First, there is a yearly fee to maintain your status as a distributor. The fee is small (more on that later) but when a company is making money off your hard work, you shouldn't have to pay them to keep working. Another drawback is that you must sell a set number of product every month to be eligible for commission on any of your sales that month. That's added pressure that drains some legitimacy from the program.
Another issue with Nspire Network is that the products are really nothing special. The products haven't even been clinically tested or FDA approved. For all you know, they could be placebos with no real benefits. This can make it hard to sell them, or might be against your morals. Either way, be aware that you are taking some risk when you sign up for this program, especially if the products are proven to be useless.

Price
Nspire Network will cost you different amounts based on the package you buy. This is nothing new with these supplement companies, but Nspire Network does charge slightly more than others.
The Builder Package will cost you $99, with the Achiever Package costing $99. There is also the Premium Package for $499 and the Elite Package for $999.
In addition to purchasing inventory, you will also be required to pay $35 annually to maintain the ability to distribute their products. While it's not a monthly up keep fee like other companies, it still seems tacky when you also have to keep purchasing products every month.
Nspire Network Compensation Plan
As any MLM Nspire is no different by having super complex compensation plan with many achievement levels. If you are super excited to learn Compensation Plan in depth here is the best video from Nspire member that explains it the easiest way possible:

Pros / Cons
Pros:
It is a new MLM opportunity to get into before it becomes over populated

Founder Spencer Iverson has had success with businesses in the past
Cons:
With such a new company it is hard to judge where they are heading

You have to pay an annual maintenance fee

You have to sell a certain amount of product every month to be eligible for any commission

The products you will be selling have not been clinically tested or FDA approved
One of the things that Nspire Network has going for it is that it is a newer MLM business opportunity. That means the market hasn't spent years becoming saturated and you might have an easier time moving product and gathering recruits for your team.
This can also be a double edged sword because you don't know much about the product or business opportunity. The products aren't tested and this can really come back to haunt you if issues arise down the road. Additionally, you have to sell a certain amount of products every month or you're not eligible for commission on the others that you've sold.
MLM is Very Complex System and Not for Everyone – Here is #1 Recommendation to Start Online Business in Any Niche with no Up-Sells:
Who Is It For
If you are looking to get into a MLM opportunity before it becomes overpopulated, this might be a good option for you. Those who have experience working in MLM can excel by recruiting new members and building their team before the market becomes too saturated.
However, MLM is not for everyone and if you don't have strong sales experience and the ability to lead a team, this might be an opportunity to steer clear off. You also need to have enough bankroll to keep your inventory stocked in order to meet your commission requirements every month. Also, keep in mind that these products have not been tested via clinical trials, and are not FDA approved. Even if you have MLM experience, selling overpriced, under tested products might not be as easy as you think.
Nspire Network Training / Support
Like many other MLM business opportunities, your training is largely dependent on the type of team that you join. If you join a team of someone who is looking to simply make money off your hard work, then you might be hard pressed to get the training you need to be successful. However, if you have a supportive team lead who is interested in making you a top-notch seller, than your training and support will go far beyond what others receive.
Here is how you are going to recruit new people in to Nspire Network:
The system is called PS3 and consists of 3 levels:
Pique Interest.

This is where you hustle people around both personally and through social media. Typical MLM stuff
Show the Plan. This is where you want new people to watch a video that talks about Nspire network and shows the compensation plan

3 Way Call.

After watching a video you want to connect with your Upline and setup a 3 way call so that your leader could help you enroll new recruit in to the system.
I have been a part of few MLM programs before and I find it so funny on how they copy the same system. I wonder how does this still work, but surprisingly enough it does work even today in 2017.
Final Opinion / Verdict
Looking at Nspire Network as a whole, it seems like any other MLM business opportunity out there. You join, buy their product, sell their product, and add people on your team who also sell the product along the way. However, this one is a bit different because it is so new. This can be both a curse and a blessing, but either way you're gambling on how things will turn out.
If their untested products cause issues down the road then you might find yourself with a stockpile of inventory that you can't move. It might be good to get in before the market gets flooded with distributors, but honestly there are just too many unknowns for meto recommend the program plus MLM opportunities have the highest failure rates in starting online business. Just imagine you barely join the program and already have pressure to find new recruits and buy products. 
I hope this review helps. I will appreciate your feedback below:
We Constantly Review Programs in "Make Money Online" Niche,
So That You Don't Have to Waste Countless Hours
Want To See Our
TOP RECOMMENDATION?