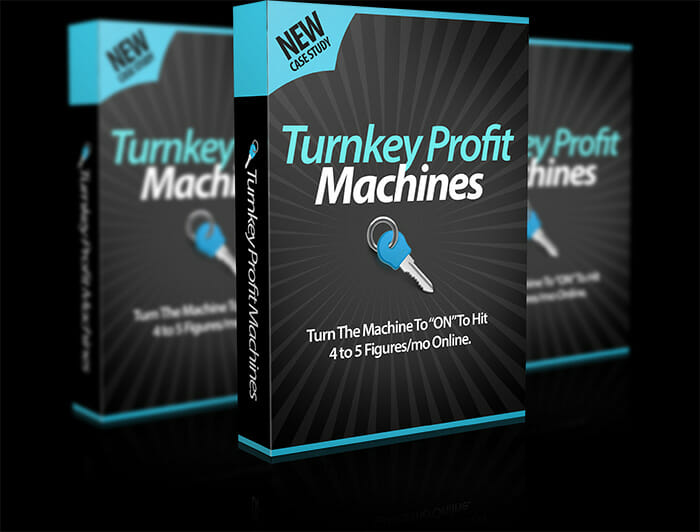 Name: Turnkey Profit Machines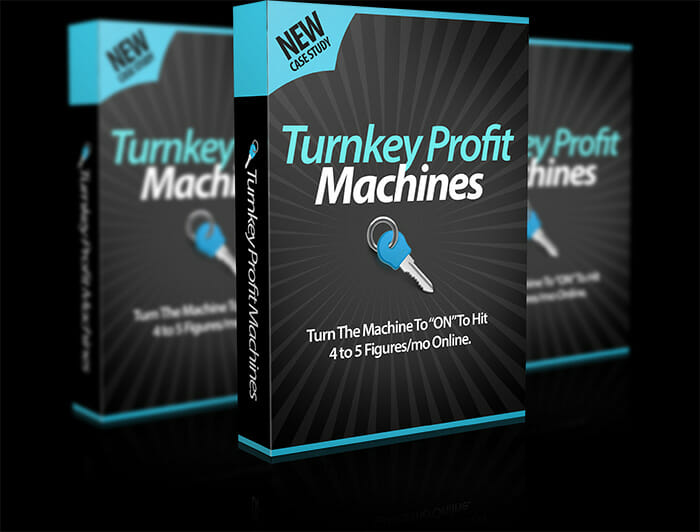 Website: www.turnkeyprofitmachines.com
Price: $27 to get started
Founders: Greg Kononenko, Stefan Ciancio, and Simple Spencer
Overall Ranking: 6/10
Who's it For: Those with Facebook Ads Experience
What is Turnkey Profit Machines About?
---
Created by the trio of Greg Kononenko, Stefan Ciancio and Simple Spencer, Turnkey Profit Machines is self-described as an all in one online marketing program that can create sales with no experience, products, list or SEO necessary. That seems like a tall order to fill, especially when the website claims that it is a proven $10,000 a month system. Large profits like that are certainly eye popping, but should always be viewed skeptically until more research is completed.  
Is Turnkey Profit Machines a Scam?
$10,000 a month seems too good to be true, and that's because it probably is. Does that fact alone make Turnkey Profit Machines a scam? No. You can definitely turn a profit using their comprehensive four step training program, but there is some risk associated with it.
Their platform is based on driving traffic to your niche website through paid Facebook Ads. If you aren't experienced with Facebook Ads, you can find yourself struggling to direct traffic to your site, despite their training. There are also some up-sells and shady marketing techniques that prevent me from rating Turnkey Profit Machines any higher.
Price
---
So, how much will Turnkey Profit Machine Cost you? Well, to get started you can get access to the program at a discounted price of $27. That's not much considering that the training they offer you is pretty decent. Unfortunately, the sign up cost is not where your expenses end, it is simply where they begin. You will need to shell out for many hidden costs as you work through the program.
The first of these additional expenses includes a website builder that can cost over a hundred dollars a month, plus commission on your sales. Additionally, you will be going after paid traffic through Facebook Ads and if you are not experienced with this type of marketing campaign, you can lose hundreds of dollars. On top of those expenses, there are also up-sells in the member's area of Turnkey Profit Machines, which aren't worth their cost.
Overall, $27 seems like a steal, but with hidden additional costs you can expect to be shelling out at least another hundred every month, if not more.
Pros / Cons
---
Pros:
It's cheap to get started with the program

The training videos are informative

The training courses are easy to follow
Cons:
This comes with many hidden costs that you are not told about upfront

You are taking on a lot of risk because all traffic is paid traffic

There are up-sells in the member's area
The nice thing about Turnkey Profit Machines is that the cost to start and gain access to the program is relatively cheap at just $27. The training courses are also very easy to follow and are laid out in four simple steps. Additionally, the training videos are actually informative and there is good information to be learned, unlike some other scam sites.
However, as sound as the training is, there is still a lot of risk that you take on. When all of the traffic being driven to your site is paid traffic, you are taking on risk. You can find yourself spending hundreds in Facebook ads, and if you're unwilling to spend the necessary dollars then your site will just sit idle. The up-sells and hidden costs definitely bring this program down a bit, and it seems like the founders should be a bit more forthright with that fact.
Who Is It For
---
If you do not have any Facebook Ads experience, this is a program that you will probably want to stay away from. The training videos supposedly teach you how to utilize Facebook Ads, but as with any new task, there is a learning curve. Only in this situation, your learning curve can cost you hundreds of dollars if you are not sure how to navigate the Facebook Ads platform.
Additionally, you will need to have some upfront bankroll to get started, because you will be required to pay for a website builder and the ads. As much as it is touted as a get rich quick scheme, you will also have to be patient while building up your niche network and working towards conversions.
Basically Turnkey Profit Machines is ideal for people with marketing experience but the ones who want to explore Facebook and learn how to advertise on Facebook. If you are just starting out online then there are other much better options.
Training Tools / Support
---
The training courses are fundamental to Turkey Profit Machines and it comes in four easy to follow steps. The first step that they walk you through is how to choose your niche and search their site for products that align with your niche.
The next set of videos teach you how to establish and manage an online store to sell the products you have selected. This is taught through either Shopify or Woo Commerce. The next step of the training course/process is where things get a little bit risky. Throughout the third step, you are taught how to set up Facebook advertising campaigns that are targeted for your specific niche.
The fourth step of the training process focuses on how you can increase sales and tweak your marketing strategy to attract more traffic to your site. There are definitely good pieces of information to hold on to here, unlike some other training programs.
Final Opinion / Verdict
---
Overall, Turnkey Profit Machines is not a scam. However, there can be much risk to assume if you sign on with their program. It is not simply a $27 expense that leads to the thousands of dollars of income that they promise. You will have to take on additional expenses and wade into waters that you may not be comfortable in or familiar with.
Using Facebook Ads to market to a very specific niche can be a tricky skill to master and you will be putting hundreds of dollars on the line as you try to drive paid traffic to your site. If you have experience with Facebook Ads, eCommerce websites, and choose the proper niche, you can find success with Turnkey Profit Machines. However, it is important to remember the hidden costs and risks associated with taking that leap.
We Constantly Review Programs in "Make Money Online" Niche,
So That You Don't Have to Waste Countless Hours
Want To See Our
TOP RECOMMENDATION?