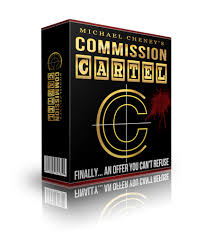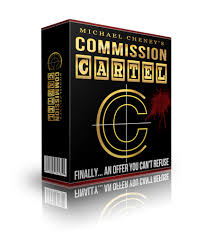 Name: Commission Cartel
Website: www.commissioncartel.com
Price: $16.95 for Basic, $27 for Godfather, $47 for Secret Weapons
Founders: Michael Cheney
Overall Ranking: 2/10
Who's it For: Newbies
What is Commission Cartel About?
When looking at this product, you might be wondering what is Commission Cartel by Michael Cheney all about?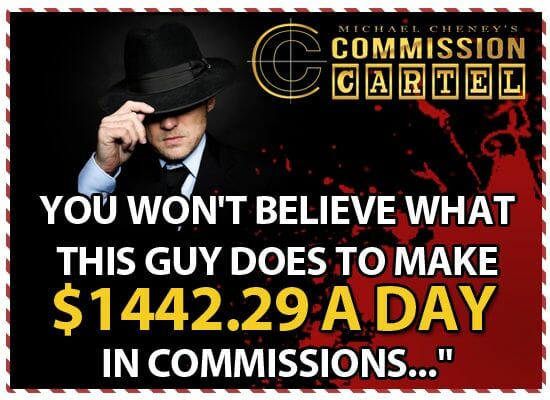 Commission Cartel is a product that was brought to the market in 2016 by established internet marketer Michael Cheney. Based on his years of experience in the internet marketing niche, Cheney compiled his ideas into the Commission Cartel program. The program claims that you will make thousands using the affiliate marketing tips that Cheney has learned during his years of experience.
Commission Cartel is based on the idea that if you have built an email list of prospective buyers, then you just need to run through a well-planned sales funnel to generate income off what they purchase. Is it that easy, though? Can you really make thousands of dollars using the tips and training provided by Commission Cartel?
Is Commission Cartel a Scam?
When any program promises you hundreds or thousands of dollars quickly by using their method, you need to look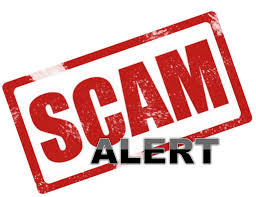 at it skeptically. Commission Cartel claims that the same method is making founder Michael Cheney over $1,400 per day, and states that you can make over $500 in as little as 30 days. This high pressure sales tactic is a Red Flag and is used to grab your interest.
The next red flag is that there are varying package levels. The first package is relatively cheap, leading some people to buy into the program. After all, it will get them $500 in 30 days, so what's a $17 dollar investment? Unfortunately, the training programs are very vague and leave you with more questions than answers. You are then "encouraged" to buy the higher tier packages, which of course cost more money and give you "elite" tools and training. Up-sell tactics like this are a tell-tale sign of a scam.
The founder Michael Cheney is also known for having many products like this on the web. Though branded differently, the information gleaned from Commission Cartel is the same generic tips and tricks that he spews in his other videos and training programs.
Price
There is no free trial with the Commission Cartel program. This means that before you start testing it out, you will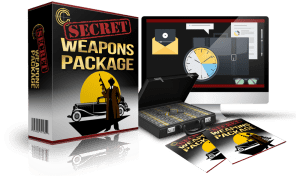 need to shell out some money.
Their Basic Commission Cartel Package starts at just $16.95 and includes a dossier, video and audio training, step-by-step blueprints and some insider information.
The next option is the Godfather Package, which will run you $27. This gives you access to "brand new" commission creating campaigns that have been crafted for you. It also comes with promo materials, special VIP access, and coupons.
Finally, there is a Secret Weapons Package that costs $47. This gets you access to promo templates, as well as additional training materials. Unfortunately, there is no money back guarantee so you are out whatever money you spend on their program, no matter how useful you deem it.

Pros / Cons
Pros:
The packages are cheaper than other programs

Michael Cheney is actually a real person

You are provided easy-to-follow training
Cons:
There are up-sells

The information & training is misleading and vague

Lack of support options

There is no money back guarantee
One nice thing about Commission Cartel is that the packages are cheaper than the $99 programs you see with other online marketing systems. It's also nice knowing that the system is backed by a real person who has experience and found success with internet marketing. You are also provided easy-to-follow training, but this is where the red flags start popping up.
Is the training easy-to-follow because it is well thought out? Or is it overly simplistic and vague, which makes it easily understandable by even those with no experience? Most reviews have reported that the training videos and guides are vague, even in the upper tier packages. This is a red flag, especially since Commission Cartel pushes up-sells to the higher level packages.
Another drawback is that there is no way to get your money back after realizing Commission Cartel is a scam, and the support options are essentially non-existent even for valid members.
Who Is It For
Looking at Commission Cartel, it is clear that this program has been designed with newbies and beginners in mind. The video and training guides are very basic and walk you through the process step-by-step. Beginners will have no problem following along with the training, but I honestly cannot recommend Commission Cartel. The information you are given up front is misleading and contradicted later on in the program and plus why would you buy so many up-sells. There are far better alternatives that don't offer any up-sells and offer quality training. 
Training Tools / Support
In terms of training, you will get access to videos and audio training through Commission Cartel, as well as step-by-step blueprints. However, the information is quite simplistic and can be learned through some internet research of your own. Also, the Basic Commission Cartel Package gives you very little information, leading you to buy the other packages, which aren't much better.
If you're looking for any type of support, you will be disappointed. There is no formal support, or coach that will walk you through the steps. If you have questions, you supposedly have access to Michael Cheney's personal email, but members have reported that he rarely responds, and if he does, it takes him quite a while to do so.
Final Opinion / Verdict
Looking at Commission Cartel as a whole, this is not a program that I can recommend to anyone. Any system that claims you will be making hundreds per day needs to be considered cautiously and Commission Cartel is no exception.
The system as it currently stands leaves you with more questions than answers, which is not by coincidence. They lure you in with a cheaper package, and then leave you with questions, that can only be answered by buying the next package. This up-sell tactic is deceiving and working your way up through the packages can cost you. There is also no availability for a refund, which is another red flag. Simply put, just stay away from this generic internet marketing training program.
If you have any experience with Commission Cartel or have any comments – please leave them below:
We Constantly Review Programs in "Make Money Online" Niche,
So That You Don't Have to Waste Countless Hours
Want To See Our
TOP RECOMMENDATION?