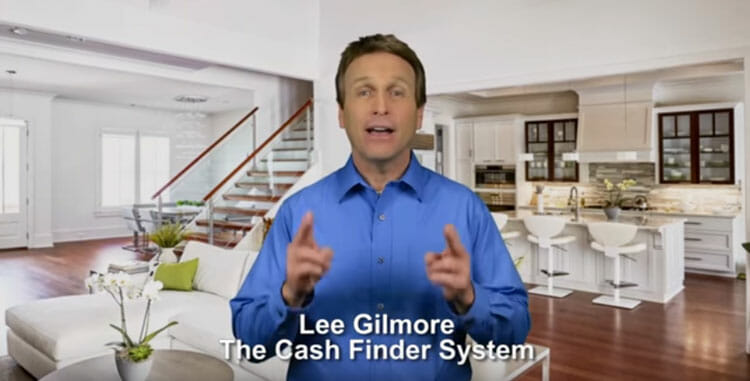 Name: Cash Finder System
Website: www.cashfindersystem.com
Price: $99
Founders: "Lee Gilmore"
Overall Ranking: 4/10
Who's it For: Experts
What is the Cash Finder System About?
---
The Cash Finder System is a program that trains you on the ins and outs of becoming a real estate finder. As a "Professional Finder" working in the real estate industry, the system claims that you can receive checks for $3,000, $5,000 and even $10,000 in your mailbox every day. To do this, you will locate homes in certain areas that fit certain criteria that realtors are requesting, and simply Copy and Paste the information from one database to another database. That's what the Cash Finder System claims anyways, but is that the truth? Let's find out.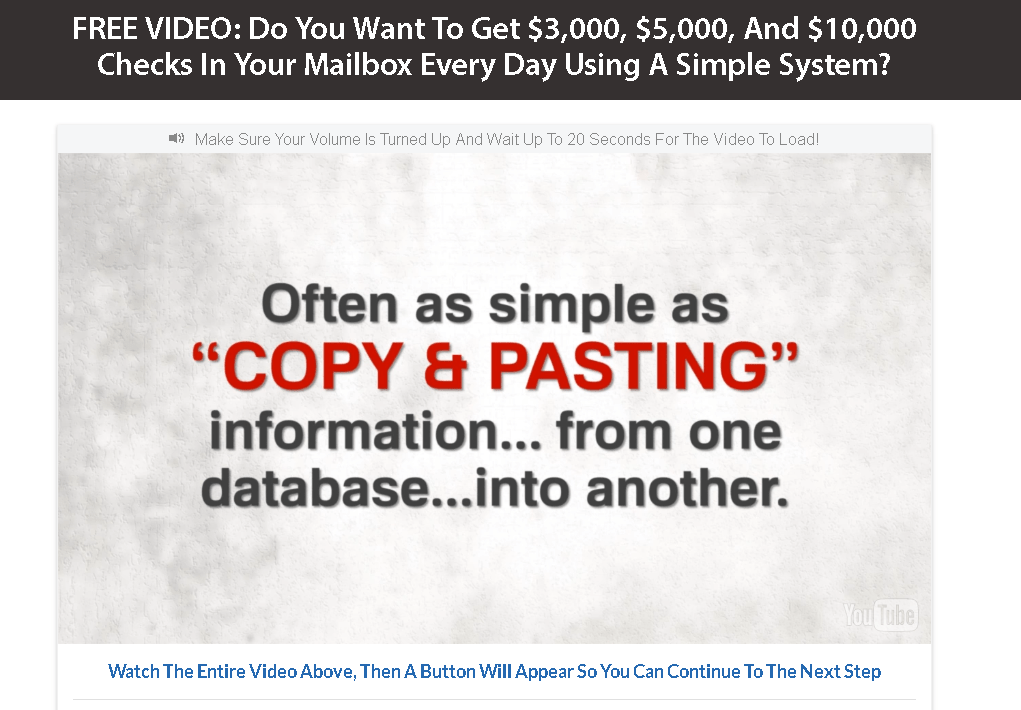 Is the Cash Finder System Scam?
No, the Cash Finder System is not a scam. There is no affiliate marketing or MLM opportunities with the Cash Finder System, and they do provide you with legitimate training videos and guides. Additionally, you are provided with some marketing materials to get you started and according to some of the Cash Finder System reviews that you can find online, people actually do make money using it.
However, just because people do make money using the system, it doesn't mean that the training program is entirely legitimate. There are a few Red Flags that pop up as you move through their website, including the promise to make tens of thousands of dollars a day in as little as seven days. The Cash Finder System seriously downplays and understates how much work and effort is required to generate income. It is definitely not as simple as copying and pasting links, and anyone without prior real estate knowledge can quickly find themselves with their head under water.
The Cash Finder System also uses pressure tactics to try to get you to sign up for their system quickly and without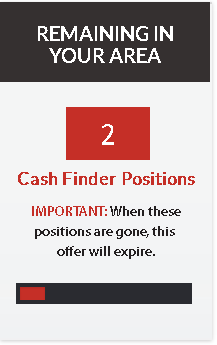 doing much research. Their site will display a notice in bold, bright red font stating that there are only 2 positions left in your area and once these are gone the offer will expire. These types of scare tactics are misleading and can make any system seem shady.
Their "founder" is also a paid actor, as many spokespeople for these types of online training programs are. This can make it hard to trust a company, when the man or woman behind the initiative can't bother to show their face and support their own product.
If you are looking for a way to make money online with the most transparent and legitimate program – You can learn more about  

My #1 Recommendation Here: 
Price
---
The Cash Finder System is apparently valued at $977, but like most other online systems, they will lower the price. You can join the Cash Finder System for just $99. They also claim that the first 50 members to sign up and send them a picture with their first finder's fee check will receive a full refund. There is also a money back guarantee should you be dissatisfied with the results your first year, but there's no telling how difficult it is to actually get your money back from them.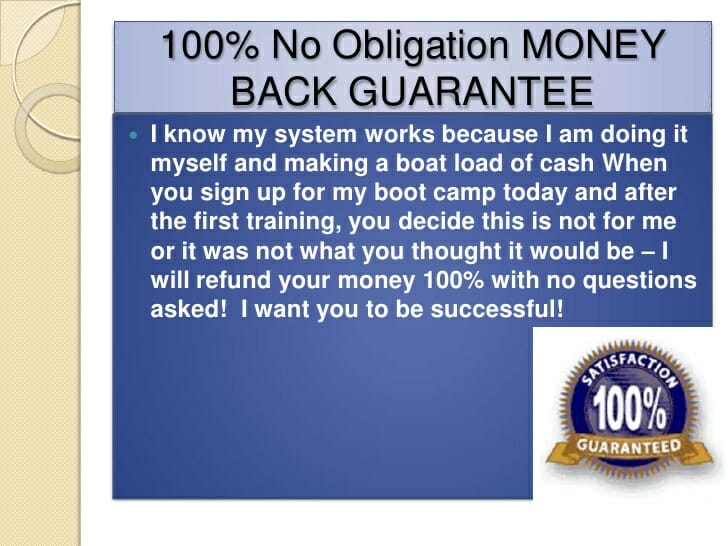 Pros / Cons
---
Pros:
They teach you how to locate undervalued homes

You can learn the ins and outs of selling and buying real estate

There is no monthly upkeep fee, just a one-time payment
Cons:
The video is misleading and downplays the amount of work required

They use pressure tactics to gain members

Their "founder" is a paid actor and not a real person
With the Cash Finder System, you are being provided a way to make money, with just a one-time $99 payment. It is nice that you don't need to worry about monthly payments, and you also get access to real videos and tips on how to buy and sell real estate.
The drawback with the Cash Finder System, is that there is severe underestimation of the time and effort that goes into generating income. Their promotional videos of a paid actor pretending to be the system founder, claim that it is as simple as copying and pasting information from one place to another. In reality, you will spend a lot of time, traveling, meeting people face to face, and trying to learn the real estate industry. The use of misleading pressure sales tactics also makes the company seem dishonest.  
Here is the only All-Inclusive program that teaches you how to make money online.

Learn More Here: 
Who Is It For
---
This opportunity is not for someone skimming the internet for ways to make money that does not already have experience in the real estate industry. You will not simply be able to send out a few letters and postcards and expect any real feedback or interest.
You will have to learn from contractors who will be flipping houses, as well as schedule meetings with real estate brokers and auction agents. This is not a job that you simply sit behind your computer screen and "copy and paste information" as the Cash Finder System states. If you are serious about making money using their system you will need to commit many hours and plenty of effort into making it work. That means travel, face to face meetings, and diving head first into the real estate industry to learn the ins and outs.
Training Tools / Support
---
When you sign up for the Cash Finder System, you will have access to training material. This comes in the form of videos and transcripts that breakdown the real estate industry and how you can work as a finder. You will also gain access to the resource center that has the tools necessary to find properties in your area. There is also some marketing materials provided in the form of postcards and letters to generate leads, as well as phone and in-persons scripts.

As far as support goes, there is no personal coach or anyone that will hold your hand through the process. You are essentially on your own, with just the training information, videos and marketing materials as your guide. However, they do offer a money back guarantee that lasts for a year, so if you are unhappy with your results within the first year you can get a full refund.
Final Opinion / Verdict
---
Overall, I do not think that this system is a complete scam. For the $99 membership fee you do gain access to their training program and marketing materials. Members also do make money using the Cash Finder System.
However, this is simply not a program that I can recommend to anyone based on the red flags that I stumbled across. Their claims that you need zero experience, don't need to learn new skills, simply "copy and paste", and can start making thousands of dollars in as little as 7 days, simply don't come to fruition.If it all was true and that simple I would pay GOLD for such program. There is a reason why it's only $99 for a one-time fee. 
This combined with their high pressure sales tactic and lack of a real face behind the name, makes this an opportunity that you should pass up. You don't want to be competing against those with legitimate knowledge in real estate, when you've simply paid $99 and watched a few training videos. 
We Constantly Review Programs in "Make Money Online" Niche,
So That You Don't Have to Waste Countless Hours
Want To See Our
TOP RECOMMENDATION?