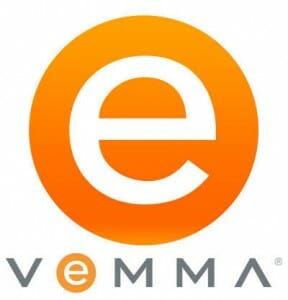 Quick Summary: You may have heard of Vemma. Vemma is an MLM company that sells nutrition products. After they were sued by FTC in 2016 Vemma changed their compensation plan and many business practices. In this review we will discuss what is Vemma like after lawsuit by FTC and whether Vemma is a Pyramid Scheme and if you can still consider them to make good income.
Overall Rating: 3/10
Recommended: No
Vemma is a nutrition company with a series of different products offered through Multi Level Marketing (MLM) business model. Many people review Vemma either for their products or their business model. Their products had good reputation, but their business opportunity only worked for few.
Does Vemma really have good products?
There are many reviews online where people in fact are very happy with Vemma products. There are 4 main products to choose from:
Vemma nutritional supplement in 32 oz bottle
Vemma nutritional supplement in 2 oz bottles
Verve – Energy drink (my favorite)
Vemma Burn/Shake
I personally fell in love with their Verve energy drink, it has a great taste and it is definitely a better option for you than Red Bull. I will take Verve any day over Red Bull, the only draw back it's more expensive but if you become part of their system and also sell some then the price quickly drops.
CEO B.K. Boreyko invested a great amount of time in something called: "Vemma Science" to prove their products really have positive effect on people and offer not only great daily nutritional value but also help people fight some of the health challenges they have.
All reviews can be found easily in Google with health results people get by drinking Vemma on regular basis. Main ingredients Vemma uses as powerful antioxidants are: Mangosteen, Aloe Vera and Green tea.
How Does Vemma MLM System Work?
Now let's talk about business with Vemma. When you first sign up to become a Brand Partner or Affiliate you will get in to subscription model forcing you to buy monthly supplies each month. To be exact you have to buy: "Starter Pack".
You will also need to build 2 legs from the start to create balanced MLM structure and start earning commission from affiliates. If you sign up everyone only in one leg you will struggle with entire structure and will not earn proper commission just like many typical MLM concepts.
Full updated Vemma Compensation Plan can be found on their website.
You will also be given your own web page on Vemma's domain and a mobile app to help you navigate through Vemma products and programs.
There are general online tutorials as well as local seminars that could be attended on some occasions which mostly focus on how to build your downline. The rest is just all bells and whistles on how to achieve different ranks, bonuses, gifts etc..
Vemma Lawsuit by FTC in 2016 and What Really Changed?
To keep it short FTC suspected of Vemma running a Pyramid Scheme because most of the revenue was coming not from the actual sales of products to the customers, but from brand partners who had pressure to buy Vemma products in order to maintain their ranking in the system.
Here is what FTC Found Wrong with Vemma's Business Model:
FTC said that at least 51% of sales should come from selling a product to the customer

Cannot sell "Start up Packs" anymore because they only were sold to distributors

High income claim violations

Product claim violations

Protected class violations
Another major violation was that brand partners were given an option either to sell 200 points worth of products or buy 80 points worth of products themselves. And especially new members ended up buying 80 points worth of products since it was easier to accomplish in order to stay in the system.
Tom Alkazin and his family who are top guys at Vemma were also accused of recruiting college kids telling them Vemma opportunity was better than any regular employment. They showcased luxury yachts, houses, cars to attract young generation.
In reality most Vemma recruits didn't even make $100 a month. They were buying products themselves just to maintain the status until they felt exhausted and quit the program.
Here is a great YouTube Video that shows all Vemma violations and how FTC went after Vemma. You can watch first 13 minutes where it talks about Vemma specifically.
So If you ask me again: "Is Vemma a Pyramid Scheme?" The answer is YES it was. It was a huge Pyramid Scheme masked really well and it lasted long enough before it became such a huge problem that FTC had to get involved and sue them for over $200 million in fines.
Funny enough Vemma is still in business and operating with new "Vemma Compensation Plan" . What does this mean?
No More "Start up Packs"
Referrals have to sell products to customers in order to get commission
No more saying things like: "Vemma can cure ADD/ADHD
No more claims of high income potential
And list goes on
Would you still trust Vemma after all this? I wouldn't. I don't think you can make a living with this program especially now since everything became very difficult, there are less ways to make money. You really have to be their product enthusiast to promote Vemma.
Here Is My Top Recommendation to Start Highly Profitable Online Business from Comfort Of Your Home
PROS
I personally can't say anything bad about Vemma products and of course after FTC it's hard to judge what type of health effect their products have, but at least they taste really good.
CONS
Not for newbies
Lots of hype, lots of promises, not much practical help
Typical MLM politics whose downline you are in and who will help you and who will not
Outdated education
Vemma controls all your online activities and has very strict policies
Very small percentage of people actually make a living out of it
If you are serious about making money online then consider this:
Vemma just like many other MLM companies still trains new recruits to have little therapy sessions with their friends, relatives, co-workers and everyone you know. This might work out in many ways to either gain new friends or to lose some old friends.
If you ever knew someone who was involved in MLM business you maybe noticed they get literally sick with it and try to push their "Best Ever Found" company everywhere they go.
And if you ever attend a seminar for MLM companies with actual members it will look like you are in a church where everyone prays to their leaders and company in general.
My first disappointment came along when I tried to figure out how to advertise Vemma's business opportunity and use different marketing channels online. I started getting calls from their support telling me I couldn't do so many great things and only follow their strict policies.
It is almost unrealistic for someone with not many friends or relatives to start building downline which will not just earn you pennies but bring actual sizable income. If you are still considering MLM you will be up for some great challenges and will be running around in a rat race unless you have super solid plan in place.
Tired of Wasting Time on Low Quality Programs?
I'm so grateful that I was able to find THIS PROGRAM which helped me to finally start making money online!
Vemma just like most MLM companies is for people with strong personality and good understanding and experience in Multi-level marketing. Most new people start and fail in a very short period of time. Don't just take my words. Here is Vemma's actual commission payout graph for 2013:
Only 1% of people who actually make good money in Vemma and these are all sponsors at the top: Alcazin family and several others. I have met Brad Alcazin personally. About 80% of members struggle to make money. You can actually see from the graph that not many people succeed in the long term.
It all comes down to keeping hype at the top and use fancy lexicon to make you believe that you can buy that dream home, dream car, vacation etc.. Similar scheme is used in most MLM companies. You have to always work with your downline to make sure they are working, otherwise people quickly lose an interest.
When you sign up you will be offered an online training – video tutorials describing all the benefits of Vemma products and business model which tells you how easy it is to start business with Vemma. You can also buy DVD's for $49.95 which are called "Driving Force". Besides this you can attend local seminars if they are held by your sponsors.
You can go through the training very quickly as there is not much to learn. What you will realize is that once you are ready to build your downline you will need to come up with good pitch for your friends, relatives and anyone you know to recruit in to Vemma.
Vemma offers phone support and online help via email. Your sponsors should be the ones guiding you through the initial steps, that is why it is very good to know who are your sponsors and if you are lucky enough they will work with you.
Is Vemma a Pyramid Scheme? Well not any longer. Since they settled with FTC and re-adjusted their compensation plan they can operate their business.
Is it still worth joining Vemma? Only if you are very passionate about their products, but good luck in making a living out of it.
Vemma's new compensation plan has hardly anything to offer and will require you to ensure that customers and not your referrals are the ones who buy the products. Vemma went too aggressive with their promotions and got caught. There are so many other MLM companies doing what Vemma did in the past and still operating without any scare from FTC.
Let me know what you think in the comments area below:
We Constantly Review Programs in "Make Money Online" Niche,
So That You Don't Have to Waste Countless Hours
Want To See Our
TOP RECOMMENDATION?