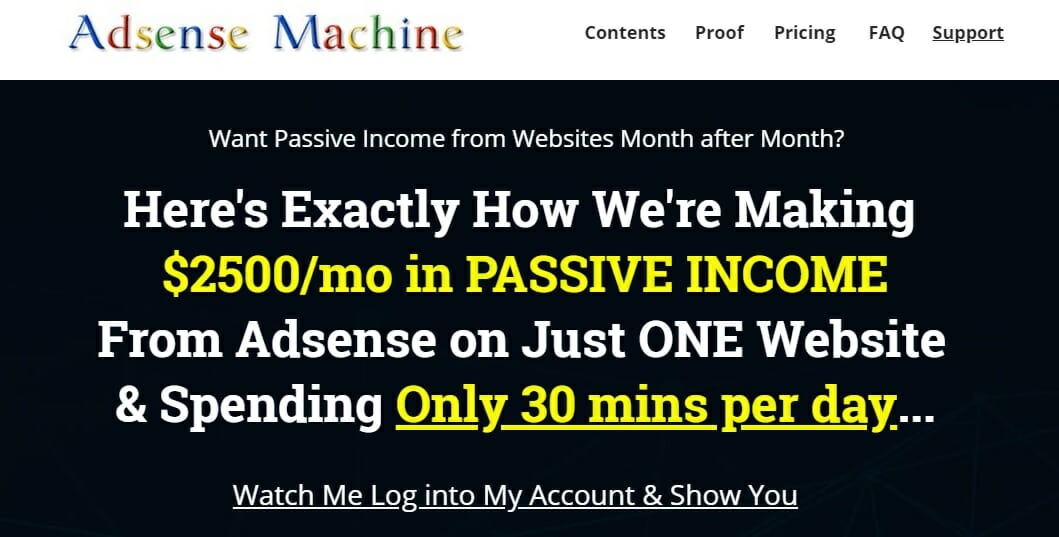 Name: Adsense Machine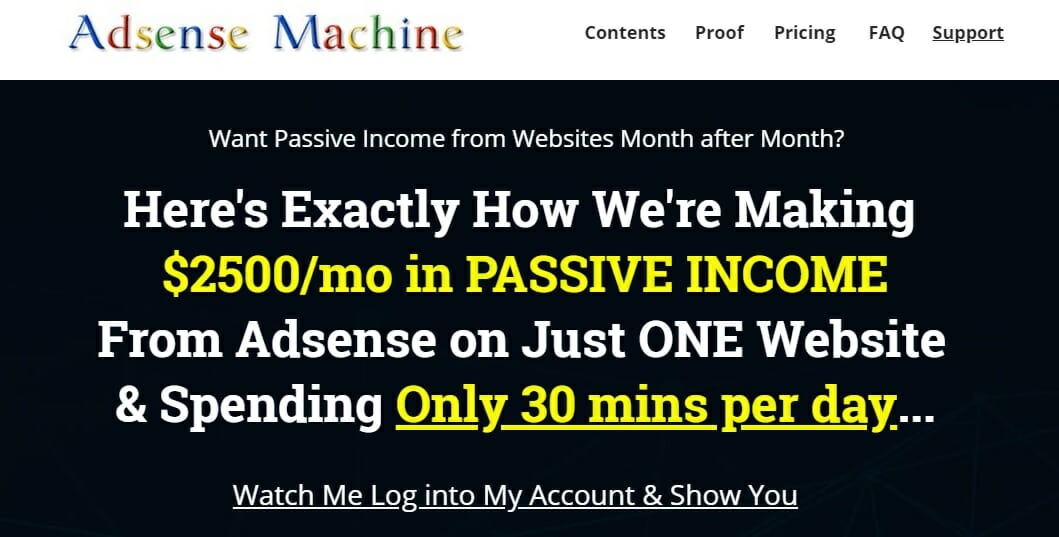 Website: www.adsensemachine.convertri.com
Price: $17 + up-sells
Founders: Ankur Shukla & Anirudh Bavra
Overall Ranking: 3 / 10
Who's it For: Google Adsense Beginners
The owners of Adsense machine claim that with a simple WordPress website and use of Google's Adsense you can earn $2500 in Passive Income. You may think this is the lifetime opportunity to take on, but I am here to break this program down for you and help you decide if it's worth investing in.
Want to Know How I Make 4 Figure Monthly Income Legitimately Online: 

What is Adsense Machine all About?
What is Adsense Machine? Well, it's a system that teaches you how to set up a WordPress website and earn passive income through
Google Adsense.
Founded by Ankur Shukla, a talented internet marketer, Adsense Machine will teach you how to create a WordPress site, how to utilize Google Adsense to create profits, how to drive traffic to your site, and how to earn affiliate commissions.
Sounds legit, right? Well if you do a Google search and read top Adsense Machine reviews it can be difficult to determine if this program is a scam or legit because there are many biased reviews out there. So, what's the deal? Is Adsense Machine worth it or is there something off about the product? For an unbiased Adsense Machine review, keep reading.
Is Adsense Machine a Scam?
Is Adsense Machine a scam or is it actually a legitimate training program? Adsense Machine is not a scam, but I cannot highly recommend it for a few reasons:
The first Red Flag is that it claims you will make $2,500 per month from working 1 hour per day. That's a big promise and is not one that Adsense Machine can actually deliver on. That over hype promise is an immediate red flag, but there are others that follow.
Another issue with Adsense Machine is that they don't teach you about free traffic or SEO. In fact, they make it a point to say their training is focused on driving traffic without SEO.
Do you know what that means? It means the sole focus is paid advertising. You're supposed to be making money by Google Adsense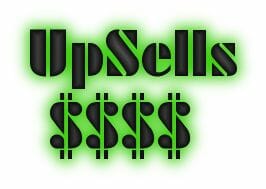 placing ads on your site, so doesn't paying for ads seem counter-intuitive? Plus, Facebook ads can be very costly and risky, which hurts your chances of becoming profitable significantly. You can end up spending a ton of money before you make any.
With Adsense Machine there is another problem and that is up-sells. This is a problem with most sites, but the issue with Adsense Machine is that the up-sells are "necessary" to follow through with their method. So the buy-in price is not the –all-in price, keep that in mind.
Additionally, the method involves posting 24 articles a day to your site. How do they recommend doing that if you're only working 1 hour per day?
Using a spinner software that copies other people's web content and inserting synonyms so it appears as unique content. Any product that recommends ripping off someone else's content like that probably isn't a legitimate one to consider in my book.
Basically they are trying to produce lots of content on the website with use of spinner software to attract traffic and then implement Adsense. These type of products are from early 2000s when Google didn't penalize for such things. And now it would be a major blow to your entire business as Google will eventually identify such scam  and will remove your website from their search engine.

Price
The cost to join Adsense Machine is just $17. That's not a bad cost for the training, but keep in mind that the training is just stagnant PDF files. While $17 is not a bad price for training, it is by no means all you will need to pay. Along the way you are subjected to costly up-sells, which are necessary to follow along with the Adsense Machine method.
In addition to up-sells, there is the cost of driving traffic to your site. Adsense Machine training does not cover SEO and driving free, organic traffic to your site, so you will need to pay for ads. They train you on Facebook ads, which can be very risky and add up to hundreds and thousands of dollars over time.
With Facebook Ads your newly developed website will be competing with lots of large businesses and cost per click can be anywhere from 0.50 cents to $1.50. I found that Facebook may work but it's a good add-on when you have good budget and your product has good profit margin to cover advertising costs.
Pros / Cons
Pros:
The cost of the original program is relatively cheap
You will learn about setting up WordPress sites
You will get training on Facebook ads
Cons:
The course is just a static PDF
You will have to purchase up-sells along the way
You will have to pay hundreds or thousands for Facebook ads – it's very risky
There is no training on how to get free traffic or SEO training
The earning potential is severely over hyped
Who is it For?
Adsense Machine is marketed as a tool for anyone looking to earn money online. The training is on the basic side, which means it is better suited for beginners. While the training is good for people wanting to learn about WordPress sites and generating income via Google Adsense, it is pretty entry-level stuff.
Yes, it can be translated to other earning opportunities, but anyone with online marketing experience that is well versed in Google Adsense won't find much use in the training plush this shady technique in spinning other people's articles is a major scam these days.
Training Tools / Support
Adsense Machine is a training program that claims you will make thousands of dollars a month by working 1 hour a day. In order to do that, you get training on how to create a WordPress site. This is a useful tool for any online marketers and the great thing is that this knowledge and can transferred and applied to other sites.
You will also learn about Google Adsense and how to make money by putting ads on your site. Additionally, you will learn about driving traffic to your website without SEO. This is where the training stumbles because it only focuses on Facebook ads and ignores the free traffic.
Finally, you'll learn about building email lists and how to create other income streams, such as affiliate commissions. These are also helpful topics, but the training is pretty basic. In fact, you're just getting PDF training on information you can typically find for free on the internet.
Final Opinion / Verdict
The final verdict on Adsense Machine is that it is NOT a product or program that I can recommend. That is because they use unethical practices, make lofty earning claims that they cannot live up to, and preach risky methods to generating traffic. Even though this program is not a complete SCAM it certainly should not be used as a guide to build any online business.
If you are looking to learn about starting up websites and earning money online, there are better options than Adsense Machine which will actually teach you how to start making money online with no initial investment, no up-sells and with use of only legitimate methods.
We Constantly Review Programs in "Make Money Online" Niche,
So That You Don't Have to Waste Countless Hours
Want To See Our
TOP RECOMMENDATION?