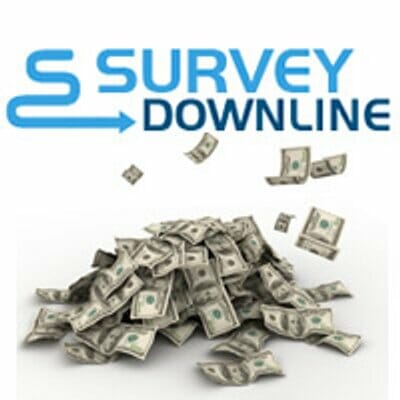 Survey Downline Review Summary
---
Name: Survey Downline
Website: www.surveydownline.com
Founders: Precision Sample, LLC
Product Type: Online Surveys
Price: FREE
Quick Summary: Survey Downline is another Survey site where you can get paid for performing different activities online. I rated this survey site quite low for few obvious reasons which the fall behind some other reputable survey sites. For complete review why I rated them low keep on reading
Overall Rating: 3/10
Recommended: No
What is Survey Downline About?
Are you looking for ways to start making money online and you got curious to try online surveys? Survey sites are one way to do that and one of the sites that have recently increased in popularity is Survey Downline.
People love the flexibility and the fact that it's free to join, but what is Survey Downline actually about and Is It Legit or waste of time; and what is the real truth about online surveys? Find Out More details below:
Founded in 2009 by Precision Sample, LLC, Survey Downline is a market research company that collects consumer feedback on products and services. This is a paid survey site that allows you to make money one of two ways:
You can take their surveys and generate income
You can recruit people to join the company and get paid a commission for every new member you encourage to join
Through their two-tier referral program, you can earn 5% to 10% of the rewards that your friends complete as well.
Getting your friends to sign up and take surveys sounds legit, right? Well, there have been some complaints that Survey Downline works like an MLM site and this has caused some users to become weary.
Is Survey Downline Legit?
Well, reading Survey Downline reviews, it can be difficult to tell. Many of the rave reviews are actually written by those who are enticing new members to join so they can earn a commission. These biased reviews rate Survey Downline highly, but they don't tell the whole story. For an unbiased Survey Downline review, keep reading.
I personally like to use Survey Police website to check out real user reviews and if you are very curious you can check them out at the link above. Many users are not happy experiencing a range of glitching issues with taking surveys and having problems getting paid.
Is Survey Downline a Scam?
So, is Survey Downline legit or is it a scam? Survey Downline is definitely not a scam, but there are some Red Flags that cannot be ignored.
The first of which is that there is a strong MLM aspect to this survey site. So much so that it almost becomes the main focus of the survey site. Any survey site that is viable and pays decent wages, shouldn't need to put such a strong focus on earning money through recruiting new members.
Another issue that Survey Downline faces, along with every other survey site, is that the payouts are just too low. You'll typically earn five cents for a survey and when you calculate your hourly earnings, you'll likely be appalled.
In addition, you'll have to pay for some surveys in order to purchase the product or service that needs to be reviewed. In essence, you could be losing money using Survey Downline.
The final issue with Survey Downline is that there is also a minimum payout threshold. It's great that Survey Downline pays in cash, but you will need to have earned $20 before you can receive a penny of that. The issue is that so few people every make it to $20 because of the tedious time commitment. This means Survey Downline keeps a lot of hard-earned money from users, which isn't right.
Here Is My Top Recommendation to Start Highly Profitable Online Business from Comfort Of Your Home
Are There Any Catches With Price to Start?
To join Survey Downline it is entirely Free. That sounds great, but there is a bit of a catch. What you will be spending by joining Survey Downline is a lot of time. Survey rewards are typically a few cents per survey taken. That's not a lot of money for the time and effort that you are putting in.
Something else to keep in mind is that this is a market research company and they want to get input about products and services. So, some of the money-making tasks offered by Survey Downline involve buying a product and then providing your input.
You don't have to participate in these types of tasks, but then you'll be limiting your income. It's just something to consider before jumping in head first.
Pros:
It is Free to join Survey Downline
You can make money by convincing friends to join and take surveys
You'll get a few survey invites every day
Survey Downline pays via PayPal, so you can get cash
Cons:
The survey payouts are very low
Minimum payout threshold is $20
It takes a significant amount of time to reach the minimum threshold
Only people in the US, Canada, UK, and Australia can join Survey Downline
There is an MLM aspect to Survey Downline
Like any other survey site, Survey Downline is best for people with a lot of free time. If you are looking to make some extra income on the side to help out, Survey Downline might be a good option. However, this is not a viable option for anyone looking to become financially independent.
Earning enough for an extra date night every month might be feasible, but with surveys paying as little as four to five cents, you aren't going to become independently wealthy any time soon. The real question is: "How much is your time worth"?
I have written an article on online surveys and if you can really make money by taking online surveys. I have done online surveys in the past and I found it to be a complete waste of time.
Tired of Wasting Time on Low Quality Programs?
I'm so grateful that I was able to find THIS PROGRAM which helped me to finally start making money online!
Is There Any Training Offered?
When it comes to training, Survey Downline doesn't offer much because it's pretty straightforward. Signing up for an account is as easy as entering your email address and completing your profile is simple as well. Everything is very straightforward so there isn't really any training need.
Survey Downline does provide some pretty good support. In fact, their support team typically provides responses within 24 hours, which is definitely better than other online money making companies. It is an email support system though, so if you want a phone number to call you might be disappointed.
So, what are my final thoughts on Survey Downline? If you are looking to make a legitimate income online, this is not the right option. It's not that there is necessarily anything glaringly wrong with Survey Downline, but the payouts are too low and the time commitment too high.
You won't make enough to have a significant impact on your life and chances are that you'll get too frustrated to even make it to the $20 minimum threshold, which means you'll actually be working for free.
I hope I was able to give you an idea not only on Survey Downline but overall what you should know about taking online surveys. I will be happy to hear comments below about Survey Downline or in general about taking online surveys.
If you are serious about starting and growing online business that offers long term benefits then I welcome you to join our team by imputing Email address below:
We Constantly Review Programs in "Make Money Online" Niche,
So That You Don't Have to Waste Countless Hours
Want To See Our
TOP RECOMMENDATION?