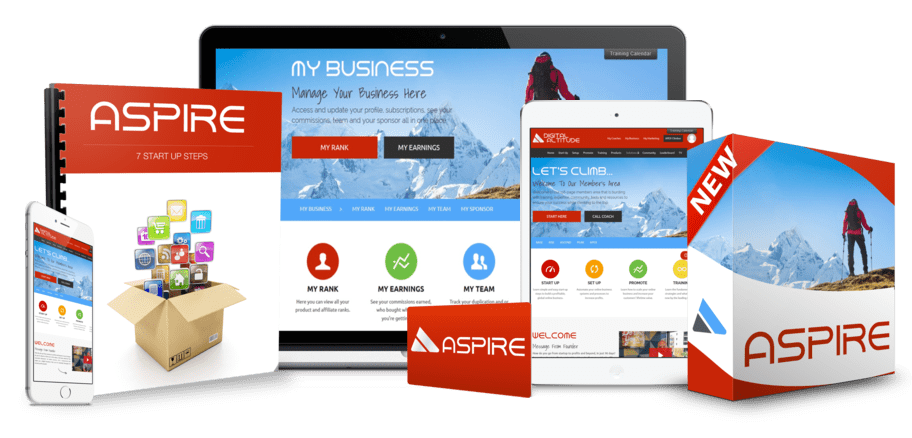 Name: Digital Altitude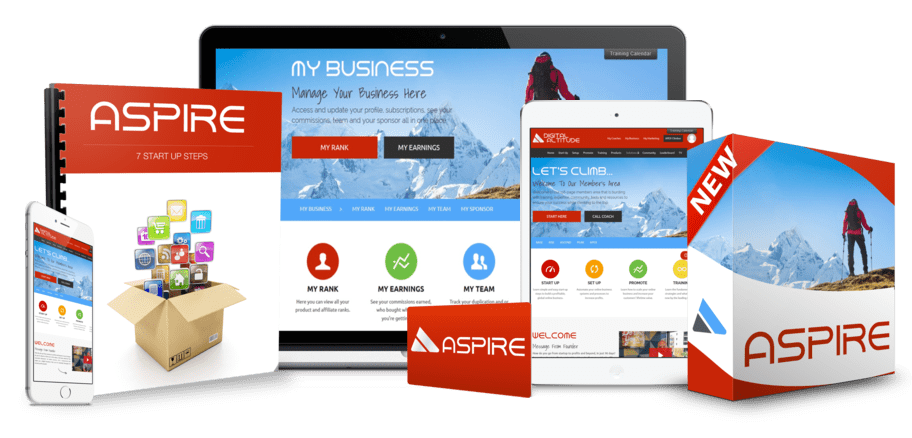 Website: http://www.digitalaltitude.co/
Price: $1 trial, then $37 per month, plus up-sells
Founders: Michael Force
Overall Ranking: 2/10
Who's it For: The Founder
What is Digital Altitude About?
Founded by Michael Force, Digital Altitude is a program that trains you in online business. You are provided lessons on digital business building, as well as given the opportunity to become an affiliate to promote the program. The MLM aspect allows you to make money by referring people to their training program. There are multiple tiers that you can move through, but keep in mind that you will be spending more cash the further you progress.
The founder of Digital Altitude claims that you can make $3,000 a day using the program, as well as make massive commissions off the backs of your sales staff. Seeing a number that high for daily income should certainly set off some Red Flags in your mind, because it did for me!
Is the Digital Altitude a Scam?
The question on everyone's minds as they read Digital Altitude reviews, is whether or not the Digital Altitude is a scam. This program is not a scam, but that doesn't mean it is entirely legitimate. One of the nice things about Digital Altitude is that you get some strong fundamental learning points with just the trial package. While many other programs offer no key points until after you've shelled out thousands, it is nice to see Digital Altitude offer something positive upfront.
The issue with Digital Altitude that deters many users is the cost of the program after the trial period and the up-sells that are "required" to really make any money. First off, the cost is just too expensive and there are countless up-sells that will leave you broke and frustrated.
Additionally, with large promises – the founder stating that you can make $3,000 a day is just one of them – the website comes off as gimmicky. There are click bait headings that lure you in with the promise of large paydays, but in reality 99% of users will never see that type of income. In fact, almost every user will find themselves losing money after shelling out for the up-sells and higher tier packages. They are just too costly to justify.
Price
For just $1 you can get a 14 days preview of Digital Altitude. This gives you access to a few training videos, but you will have to pay more if you're looking to become an actual member.
After your trial period, the basic program will cost $37 per month. This gives you access to more videos, personal coaches and other tools. These personal coaches will try to sell you on other programs, such as the Base Digital Business Mastery Course that costs $397, the Digital Marketing Mastery Course for $1,497, and the Digital Business Profit Workshop that costs a whopping $6,997.
This is just where the costs begin, because there are other training courses and additional add-ons as well. Overall, this program can cost you tens of thousands of dollars if you keep adding on additional training and products.
Any legitimate program that wants you to learn online marketing and succeed should not have any up-sells and offer everything for 1 single price.

Pros / Cons
Pros:
The program is easy to follow

Fundamental principle review

There is a $1 free 14-day trial
Cons:
There are up-sells

The training courses & add-on products are extremely expensive

The training is not entirely thorough
With Digital Altitude, you get a slightly better program than most. The program is easy to follow from the beginning stages and there is even some useful information to be gleaned from the trial period. The 14-day free trial is also a nice feature, but in order to see any real gains you will need to upgrade and move through their training regimen.
The problem that Digital Altitude and similar programs face is that they are ripe with up-sells and lofty price tags. They start you off with basic training and funnel you through to more expensive training courses and add-on products. The issue with this is that the price tags attached to Digital Altitude products and training are simply absurd. You can be shelling out over $10,000 for just the first few training courses.
Who Is It For
The founder of Digital Altitude claims that the program is for anyone. Michael Force states that the program was "designed for moms, dads, high school graduates, waiters and waitresses, passionate creatives, college dropouts and anyone in between" directly on the website. This has some truth because the program is easy to follow and laid out with clarity in mind, but the issue is the massive cost that comes with the program. College dropouts and waiters can't afford to spend thousands on training programs with no guarantee for a return on that investment.
Training Tools / Support
Right from the start, you are given some information that is worthwhile during the free trial period. These fundamental principles are easily followed and give you a good background on the world of online marketing. The training is also easily laid out, which makes the program understandable for even those with limited knowledge.
Another benefit with the training is that any type of learner can follow along. There are audio files, videos and even text guides that pis the digital altitude a scamrovide information. The problem with progressing to the other training courses and packages is that they are extremely expensive. There are training courses costing around $1,500 and workshops for over $6,000. That is just too much to pay for what you are actually getting from the Digital Altitude training.
In terms of support, you are given access to the owner as well as a personal trainer. This might seem like a bonus, but the personal coach will try to use up-sells to solve any problems that you encounter since he is motivated to make commission on the up-sells he pushes to you. 
Final Opinion / Verdict
When you start off with the trial period, Digital Altitude might seem like it is putting you on the right path to start seeing real income. That simply means founder Michael Force is doing his job well, because his one and only goal is to get you to trade your money for his exorbitantly priced training courses and add-on products.
There is always another product to buy to solve any problems you are having and "coaches" are just there to sell to you. Few, if any, participants in Digital Altitude actually make money using the program. This is a business to steer clear of, especially when there are other viable programs available on the internet.
I hope this review helps to get a better idea what Digital Altitude is all about. If you have any experience with this program or have some feedback please leave comments below:
We Constantly Review Programs in "Make Money Online" Niche,
So That You Don't Have to Waste Countless Hours
Want To See Our
TOP RECOMMENDATION?