I was just recently looking for Instant Payday Network reviews as I was really curious about this product since it had so much buzz on the Internet, but their website: www.instantpaydaynetwork.com now redirects to http://ilovecashbackrewards.com/systems. If you are interested to know what is the current promotion on this web page keep on reading and:

Since this web page still getting some traffic it redirects to this promotional offer: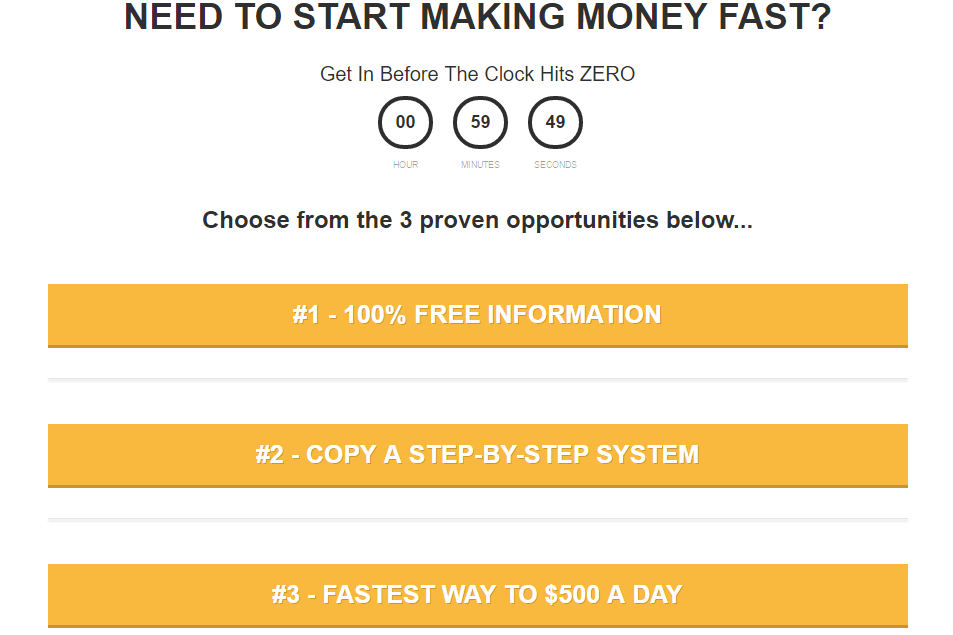 New website has nothing to do with Instant Payday Network and instead offers the following in 3 Steps:
Step 1:
Takes you to www.SurveyVoices.com which is a Survey website. Funny thing is that you can't contact them at the bottom of the page. You will receive a notice:
=============================================================
Thank you for your interest in our program.
Unfortunately, our system indicated that you accessed our site from a location outside of the United State. As provided in our program terms, only United States residents are eligible to participate in the program.
==============================================================
Well I am in Los Angeles, CA so I should definitely be able to participate in their program. This looks like Scam to me already without even trying their survey sites. For anyone who doesn't have any experience with survey sites I strongly recommend to read my post on: "Can you make money with survey sites"
Step 2: 
Takes you to Money Academy website which starts of with a sales video promising to make massive income online: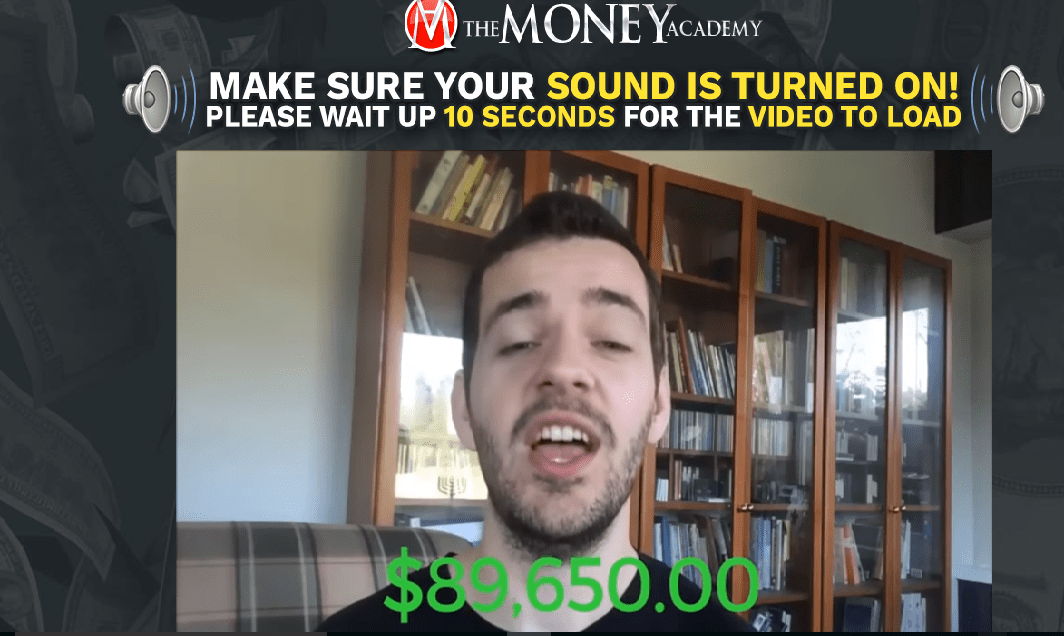 I don't even need to review this program to tell you what a typical scam this is. Anything that has a sales pitch of "Get Rich Quick" is a pure scam especially when they promise you can earn in few months $60K and more.
Step 3: 
Takes you to: cheatsheetprofits.com which is another landing page with a video showing a real proof of making money online with absolutely no experience etc…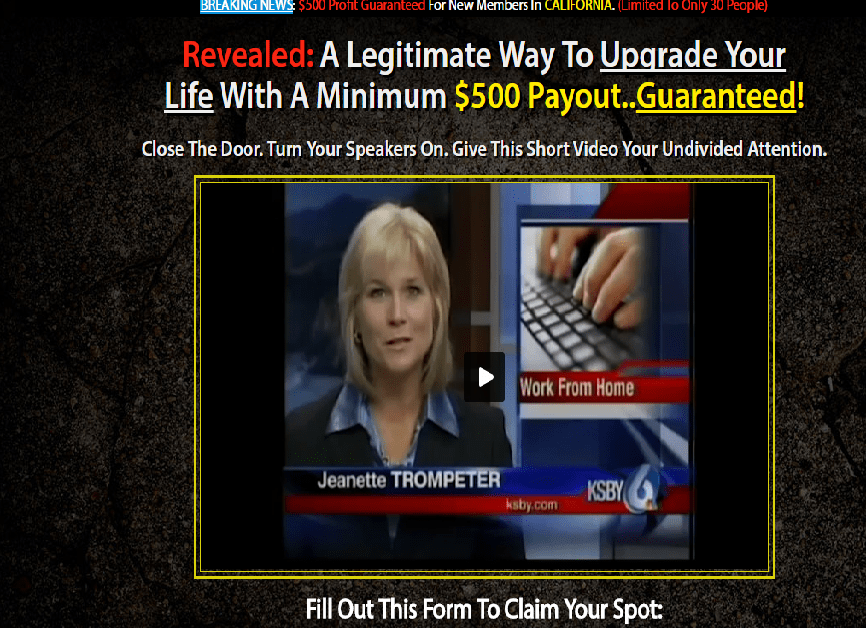 Another typical scam that you should run away from. Do yourself a favor and don't waste your time and money on any of these.
I guess since domain www.instantpaydaynetwork.com had good monthly traffic they decided to re-route traffic to few other products until they completely replace Instant Payday Network with another product or it may never get replaced with another product.
Quite honestly Instant Payday Network received a bad reputation overall especially by promoting their other product as a major up-sell: "Empower Network". You can read full review on that.
If you are looking for legitimate way to make money online here is #1 Recommendation which has been on the market since 2005 and it is fully transparent. You can learn more about it in the link above.