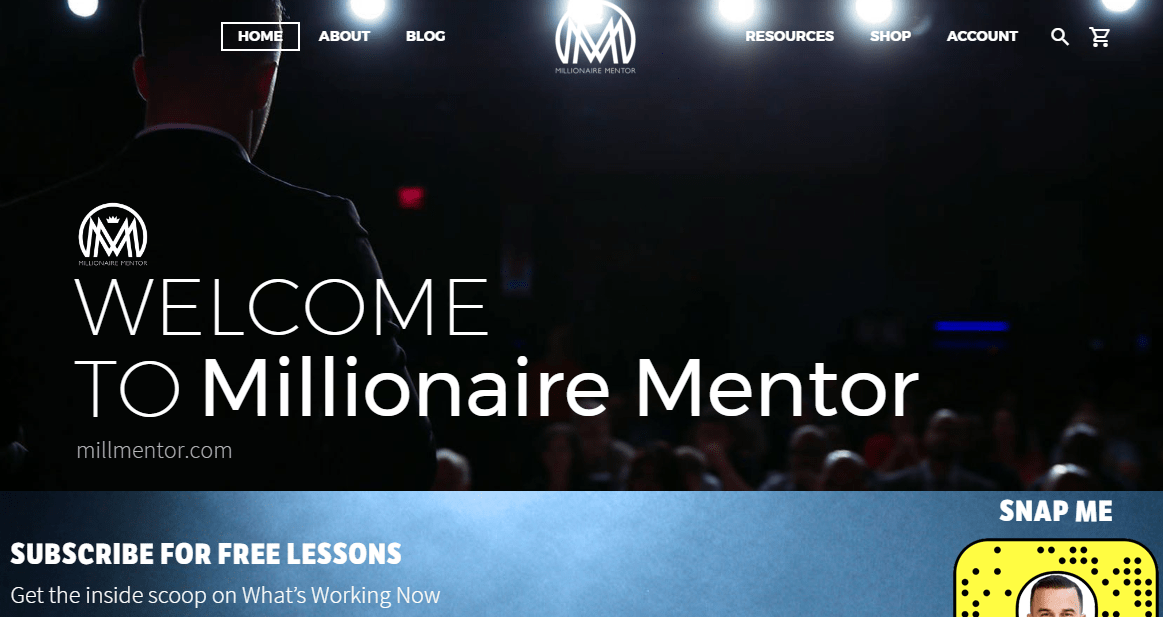 Name: My Millionaire Mentor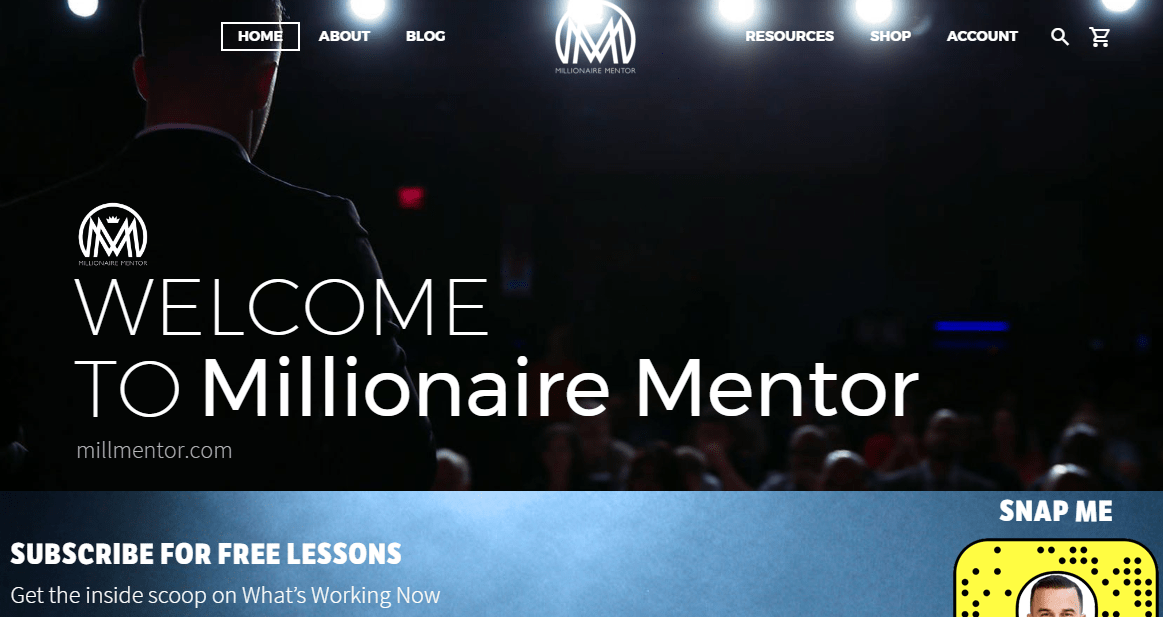 Website: https://millmentor.com
Price: $47, plus up-sells
Founder: Ryan Mathews
Overall Ranking: 1/10
Who's it For: No One
What is My Millionaire Mentor About?
---
My Millionaire Mentor was supposedly founded by Ryan Mathews, who claims to have made over $12,000,000 in the past few years on the internet. But what is the My Millionaire Mentor (MMM) program really about?
Well, Mathews is offering the opportunity to 50 "lucky" users to become his protégé by joining his new coaching program, called My Millionaire Mentor. By singing up for this coaching program and utilizing what you learn, Ryan Mathews states that you can earn up to $5,000 per day. Any claim like that will certainly catch most people's attention, which is exactly what My Millionaire Mentor aims to do. However, substantial claims like that need to be considered with caution.
Is Millionaire Mentor a Scam?
So, does My Millionaire Mentor work, or is this coaching program a scam? Right off the bat when you check out their website, you will see that things are a bit fishy. One of the tactics they use to drive conversions, is stating that:   "Only 50 people can join My Millionaire Mentor".
When you go to the site, you'll see that it says there are only 7 spots left. If you go back to the site months later,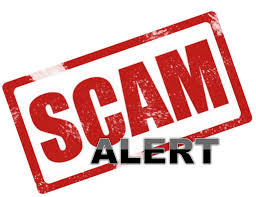 there's still only 7 spots left. Coincidence? No, this is just a tactic used to get you to act fast, without taking the time to consider if MMM is a scam.
Some people might be swayed by the various testimonials that are floating around on the site and throughout the web. Taking a deeper look into the testimonials, MMM has hired actors and actresses to record these snippets for them. Why would a legitimate company need to hire professionals to record testimonials? If they have delivered on their claim of making members $5,000 a day, I'm sure that the real users would be more than willing to provide their glee with the program.  
Aside from the major Red Flags listed above, there are other issues with MMM. First, you are promised $500 for watching the video, but that simply comes in the form of a discount. That bait and switch tactic is sleazy and definitely not something a legitimate company would do. There are also countless up-sells that come with joining, which is another scheme used by scam sites.
Don't Spend a penny on this
Scam

. If you are serious about making money online I recommend to learn about My #1 Recommendation here: 

 

Price
---
Like many other internet products and coaching programs, the supposed cost to join the "secret club of millionaires" is $1,000, but there are discounts offered to bring the price down. Thankfully, Mathews graciously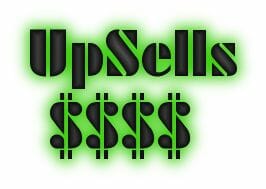 offers you $500 off – you know, the $500 you thought you were just going to be handed for watching his video – along with various other discounts, to bring the cost down to just $47.
However, if you fall for the scheme and end up joining the club for $47, you can't close your wallet just yet. Almost immediately upon joining My Millionaire Mentor, you will be required to pay another $89 to host your website. Only then, will you be directed to the My Millionaire Mentor dashboard where you can start trying to earn back the money you just threw away. That's not even the end of it, with countless other up-sells being directed your way.
There's the $97/month inner circle membership, the $97/month done for you emails, the $291 affiliate bonus domination, and pricier up-sells, such as the $997 six figure coaching secrets and even the $4,997 Diamond coaching program. Simply put, the spending never ends.
Pros / Cons
---
Pros:
This isn't an MLM scheme
You get access to a training course
Cons:
The $500 for watching the video is really just a discount
You will be subjected to upsell tactics
There isn't much training
The nice thing about My Millionaire Mentor, is that this is not a MLM scheme, and you are given access to some informational materials to help teach you how to drive traffic online.
However, just because My Millionaire Mentor is not an MLM scheme, doesn't mean that it is legitimate. You are promised $500 for watching their video, but that only comes in the form of a $500 discount off an already exuberantly over-priced program. The $47 doesn't even get you what you'll need, as additional "training" will cost you thousands of dollars. Overall, you will be shelling out hundreds and hundreds of dollars a month for very little, if anything, in return.
Here is

#1 Recommendation

that is Free of Scams and Up-Sells Guaranteed!
Who Is It For
---
After looking into My Millionaire Mentor, it is apparent that I cannot recommend this program. Technically anyone with an internet enabled computer and money can join the program, but in reality the only one that truly makes money through the coaching program is Ryan Mathews – or whoever actually backs the program. Through shady marketing tactics, the bait and switch scheme, and a plethora of pricey up-sells, you will be throwing away money for something that you can obtain though other more legitimate sites.
Training Tools / Support
---
My Millionaire Mentor is supposedly a training program, but you get very little actual training. After paying the required fees to gain access to the My Millionaire Mentor dashboard, you will find few helpful materials there. In fact, unless you shell out for additional training program up-sells, you will receive insignificant training. That's one of the reasons that MMM is such a Complete Scam.
Final Opinion / Verdict
---
Simply put, My Millionaire Mentor is a waste of money. This scam of a "coaching program" is littered with shady tactics and pricey up-sells. The company starts off by lying to you, claiming that you will get $500 just for watching the video, when you simply get a $500 discount when you sign up for their program.
The bait and switch tactic is dishonest and any company who treats you that way from the start, isn't a company that you should trust with your valuable investment. If you do fall victim to the discounted price of $47 and join My Millionaire Mentor, you will then be subjected to hard up-sells that could see you investing thousands into a scam.
Do yourself a favor and stay far, far away from My Millionaire Mentor, it is not worth anything that is promised on their website. 
We Constantly Review Programs in "Make Money Online" Niche,
So That You Don't Have to Waste Countless Hours
Want To See Our
TOP RECOMMENDATION?