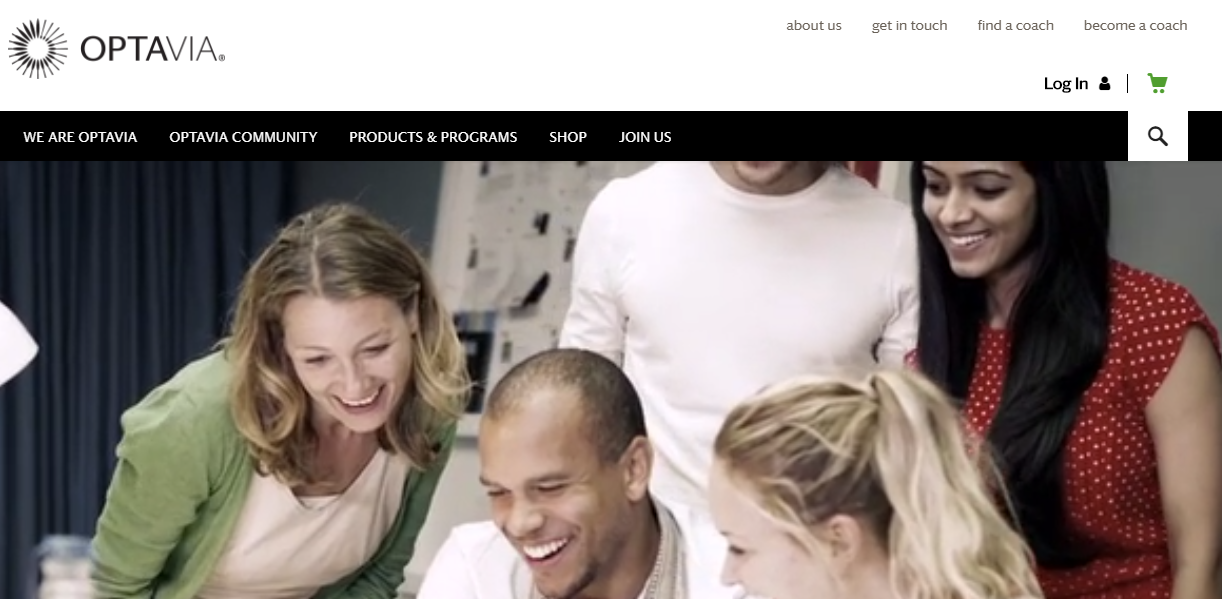 Welcome to My OPTAVIA Review!
What if I tell you that you can stay healthy and wealthy at the same time? Sounds like a good offer, right?
OPTAVIA Review Summary
---
Name: OPTAVIA
Website: www.optavia.com
Founders: Dr. Wayne S. Andersen & Bradley T. Macdonald
Product Type: Multi-Level Marketing (MLM)
Price: $199 + $99/Year + Monthly Purchase Of Products
Quick Summary: OPTAVIA is an MLM company that focuses on health and wellness. They offer a business opportunity for individuals who want to stay healthy and earn money at the same time. What sets this brand about is the unusual compensation plan that they offer to their distributors.
Find out what is it, what this company is about, and everything else in this honest OPTAVIA Review.
Overall Rating: 4/10
Recommended: No
And that's basically what OPTAVIA is all about. This brand has made rounds over the internet -- both for the good and bad reasons -- and if you're interested to know what it's all about, then you've come to the right place.
In this OPTAVIA review, you'll learn everything you need to know about this health and wellness company.
At first glance, OPTAVIA is a promising website that will help you "realize a lifelong transformation". They say that their approach to health is different but other than health and wellness benefits, this brand also offers a business opportunity for those who want to stay fit and earn at the same time.
But what is this "opportunity" about?
Basically, OPTAVIA, which was founded in 2002, is a multi-level marketing (MLM) company that indeed, has a different approach when it comes to health. Instead of offering just the usual dietary supplements, what they provide are "programs" or what they refer to as "plans".
These dietary "plans" include eating habits, their Lean and Green meals, and of course, their OPTAVIA supplements and you will be guided accordingly by a "coach". By the way, these "coaches" are their distributors and you can be one if you want to make money from their program.
Like other MLM companies, you need to do certain things before you can start earning money from them. For instance, if you want to become a coach, you'll have to purchase their OPTAVIA Business kit and pay for their "admission fee". I'll discuss more of these in a while but just to give you a heads up, you will spend a massive amount first before you can start with this program.
Optivia, by the way, is a subsidiary of Medifast, which also focuses on weight loss plans. It was founded in 1980 and has been recommended by over 20,000 medical professionals. Although accredited by the Better Business Bureau, it doesn't have a rating so still, you won't be certain if this company's really that good or not, and that leaves OPTAVIA a bit questionable, too.
How To Make Money With OPTAVIA
MLM's are known for their compensation plans and these gives their members/distributors various ways to earn an income. Typically, it involves distributors buying products on a discounted rate and then selling it on a retail price to earn profits, and of course the more difficult part -- recruiting new members.
However, it's not the case with OPTAVIA, which means that there are no discounted rates for distributors and no commission for recruiting a new member. Instead, you need to purchase their "Health Coach Business Kit" so you can have the necessary training and marketing materials.
This kit will help you become an official Health Coach of OPTAVIA". If you're the distributor, this is good news since there's no need to do intensive month-long training and examinations. As long as you can pay $199, you're good to go. However, if you'll enroll in the program, you cannot expect a real certified coach who will help you.
Anyway, here are your options when you want to earn from OPTAVIA:
Health Coach Income
As mentioned above, you will not make money with OPTAVIA by just recruiting new members. Your downlines must purchase the products first so you can start earning commissions.
Business Coach Income
The other option to make money is through bonuses and commissions, and you can do this by growing your downline and earnings. Basically, you have to train your "Health Coaches" so they can hit a particular rank and sales. So the goal is to not just grow a team but to produce quality coaches.
Business Leader Income
When you have grown and developed a successful team and you've helped your downlines level up their rank to "Executive Director" while you become a "Regional Director", you will be compensated for it.
No, OPTAVIA is not a scam. It's legit but like other MLM companies, this health and wellness brand has received a backlash to a lot of people mainly because of their overpriced programs.
If you're someone who takes the Better Business Bureau seriously, well Optavia's not accredited. It doesn't even have a rating but you'll see a number of complaints about Optavia (some of which are resolved) here.
To know more about OPTAVIA, you can watch the video below:
Joining OPTAVIA is expensive, let alone buying their products. To get started, you need to purchase their "OPTAVIA Business Kit" which costs $199. This includes the BASIC training and marketing materials. If I were to join this program, I'd be expecting a lot from their marketing collateral simply because $199 is a lot of money.
But wait, there's more!
You'd have to spend another $99 every year just to keep your membership active. I really don't understand the idea behind this kind of fee, which is pretty usual in MLMs. I mean, you're with them to make money for yourself and without a doubt, you're also helping them make money, too. But I think you're doing more on your part because aside from purchasing their products and helping their brand grow, you are still required to pay almost a hundred dollars just to "renew your business.
And that annual fee is different from the required amount of orders you need to make every month. If you want to qualify for commissions and level up your rank, you have to spend another hundred dollar again.
If you're not tired of throwing your money yet, you can pay another $199 to become "Certified". While this is optional, OPTAVIA claims that it will help you earn more from bonuses.
So all in all, you'll be spending almost $300 just to get started, and that doesn't include the products you need to purchase on a monthly basis.
Here Is My Top Recommendation to Start Highly Profitable Online Business from Comfort Of Your Home
PROS
Recruiting New Members Is Not The Main Goal
If there's one thing that I like about OPTAVIA, it's the way they provide commissions. Rather than recruiting new members to join their platform, they focus on training their distributors so they can create a sale. I mean, this is the essence of making a business -- generating income by selling products and/or services and not forcing another individual to join the program.
Refund
I'd also like to commend OPTAVIA for allowing a 30-day refund. After all, some people may not like the taste of the meal they're providing and if that's the case, you can get your money back. However, I've read a few reviews about the slow and unresponsive customer service, so if you don't want to get disappointed, do not expect a lot.
CONS
Not "Certified" Coaches
In my own understanding, becoming certified means undergoing a comprehensive training, obtaining work experience, and past certification examinations; however, in OPTAVIA, you can get certified asap as long as you can pay $199.
That means anyone can be a certified health coach in OPTAVIA even if they don't really know anything about what they are doing. Yes, they may be getting basic training from their program but still it's not enough for them to assess or figure out what's best for you.
High-Ticket Membership Fee And Products
The membership and annual fee alone is equal to $298, and that doesn't include any of their big ticket products, too. For instance, this Essential Optimal Kit already costs $435.
Let's say these plans really work 100% but still, I don't see why you would spend a lot if there are cheaper or even free alternatives. Also, if you want to become healthy, there are two keys to it: discipline and consistency. Without these two, your diet plan won't be effective no matter how expensive it is.
Taste Is Tolerable, But Still
I've seen a number of complaints about their fuelings and this is one of the main reasons why they ask for a refund. So if you're not certain whether you'll like their products or not, I think it's best if you can make your own alternative. Do a bit of research about healthy recipes and find out which one will suit your needs and your taste.
At least you won't be spending more than a hundred dollar for meal plans.
Tired of Wasting Time on Low Quality Programs?
I'm so grateful that I was able to find THIS PROGRAM which helped me to finally start making money online!
Despite all the cons, OPTAVIA does offer a good opportunity to those who want to transform and become healthy while making money at the same time. It's good to know that this program won't force anyone to join them unlike the MLM companies I have reviewed in the past, such as the Digital Genius Lab, Evolution Travel, HempWorx, and Six Figure Mentors.
OPTAVIA offers an online basic training for their "coaches". They provide virtual training and quizzes so they can strengthen what they've learned from their modules. Here's a quick glance of their training platform:
OPTAVIA has its own set of advantages and disadvantages and although they have a good compensation plan compared to other MLM products, there's no guarantee that you can get your investment back or earn more.
It all depends you.
To be honest, this is the first time that I "sort of" like an MLM program simply because they don't put pressure in recruiting new members. I've always hated that technique but this time, an MLM company has proven that you can earn from them by making a sale. However, the products are still too expensive so it will be challenging.
Not a fan of MLM? I feel you. No matter how promising the program is, it's just too difficult to earn from this business model unless… you're extremely good in marketing, closing a deal, and of course, networking. Don't worry, I got a better alternative that won't require a huge investment.
However, it's not a get rich quick scheme, not even close to it. Instead, it's a program that will give you several perks so you can make money online. Join now and get these benefits:
Free Membership
Free Training
Free Access To A Live Community
Free 24/7 Support
And A Lot More!


I hope I have enlightened you with my OPTAVIA review and if you have any comments or questions, please feel free to share it below.
Thank you!
We Constantly Review Programs in "Make Money Online" Niche,
So That You Don't Have to Waste Countless Hours
Want To See Our
TOP RECOMMENDATION?