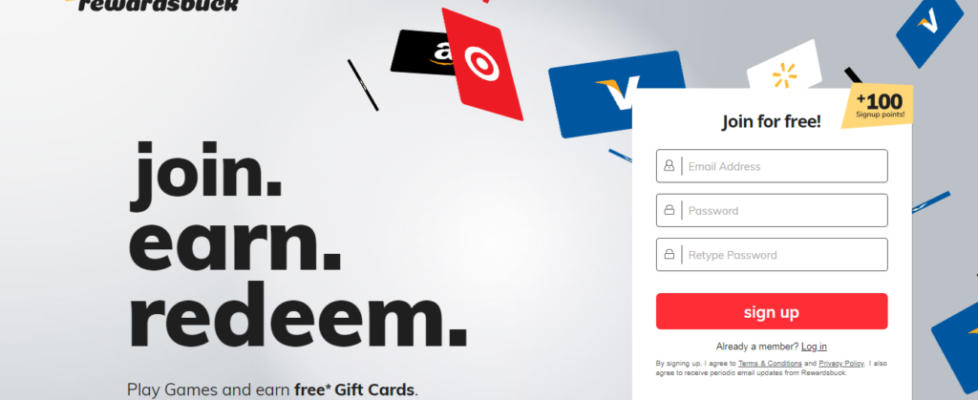 Welcome to My Rewards Buck Review!
The development of technology has allowed for many possibilities. For instance, you can shop without living the comforts of your own zone, earn money in your PJs, and even get a reward without lifting a finger.
Rewards Buck Review Summary
---
Name: Rewards Buck
Website: www.rewardsbuck.com
Founders: Undisclosed
Product Type: Get-Paid-To Website
Price: Free
Quick Summary: Rewards Buck is legit, to begin with. It does compensate its users for completing surveys, taking offers, and downloading mobile applications; however, like other reward websites, you cannot expect to make a huge amount of cash out of it.

Overall Rating: 4/10
Recommended: No
But this also meant giving scammers a chance to fool more individuals since their fake platforms can easily disguise as a legit app or website. Therefore, it really pays to do a review before you pay or share anything on that site.
Perhaps, that's why you're here -- to know more about Rewards Buck.
How does it work? Is Rewards Buck a scam? Can you really make money from it?
Find all the answers you need to know in this Rewards Buck review.
What Is Rewards Buck About?
Rewards Buck, as the name implies, is a Get-Paid-To (GPT) website that "rewards" its users for doing a simple task. While it can be accessed using a laptop/desktop, it is also available as a mobile application on Android devices.
Like other reward platforms, such as Cash For Apps, Panel App, and Lucky Day, you will get rewarded by taking surveys, downloading apps, etc. While this website may compensate you for doing minor tasks, it's not the best way to earn cash, let alone a source of passive income.
If you want to make money online and find an opportunity that may replace your day job, check my top recommended program that helped many individuals earn online.
Also here is a video that explains the whole truth about online surveys and the best way to make money in case you decide to:
How To Get A Reward Using Rewards Buck?
If you want to earn cash using this platform, let me tell you this: you will not receive cash using this app. While some rewards website mentioned above can pay you real money, Rewards Buck will compensate you with "RB Points" which you can exchange for a gift card.
While you cannot make it as a side hustle and earn cash, you can use it when you want to be productive during free time. I mean, for some people, a gift card is good as cash.
How Does Rewards Buck Work?
To start earning RB Points, you need to register by visiting their website and completing a form with your details. You can also use link your Facebook to Rewards Buck so you can join immediately.
Once you're done creating an account, you will be rewarded with 100 RB Points instantly.
Now, it's time to earn more points. Here are various ways on how you can earn points that you can later on exchange with gift cards:
Answer Surveys
For most GPT websites, taking a survey is a common way to earn a reward. It's easy and it won't take a lot of your time. However, do not expect that you'll be getting a huge number of points by simply doing this task.
Anyway, to start answering surveys, simply go to the member's area and take as many surveys as you can. The longer the survey, the bigger the points you can get and you can complete it in as fast as 10 minutes or as long as 30 minutes.
Take Note: Some surveys are not the actual surveys at all. Some are just pre-qualification questionnaires that would determine if you're eligible to take the actual survey.
Download Mobile Applications
These apps can be downloaded on your Android phones or desktop and sometimes, you will be required to use them to earn more points. Usually, these apps are games that you can play and in case you want to delete them, you can do so without worrying about losing a point.
Cash Back By Shopping Online
Rewards Buck, basically, is one way to promote your products and services and some of today's retail giants have partnered with this GPT website. Anyway, if you buy an item from any of these merchants using the app, you will not get cash, as mentioned above. You will earn points which you can convert to a gift once you reach their minimum number of points.
Taking Offers
This is the essence of a Get-Paid-To website -- performing tasks. With Rewards Buck, you can take free offers and earn $0.05 up to $1 by subscribing to a mailing list, downloading free apps, magazine subscription, etc.
Another option is by purchasing a certain item on a lower amount or providing your credit card details in exchange of on a trial period. Once the trial period expires, your credit card will be charged so be sure to think twice about this option. After all, the amount you can get after completing offers is not a lot.
In line with this, be sure to disconnect your credit card before the trial period expires to avoid charges.
How To Redeem Gift Cards?
In every task you do, you'll be rewarded with RB Points and one RB Point equals $0.01. To exchange your points into a gift card, you need to have a minimum of $10, which is equal to 1000 RB Points.
This gift card can be used to purchase an item in Amazon, Visa, Walmart, Burger King, Best Buy, Target, etc. Again, the points cannot be exchanged to real cash so if you want to receive real income, Rewards Buck is not your best bet.
Meanwhile, even if you find Rewards Buck interesting, it will take time for you to earn points. In addition, unlike other GPT and rewards website, there are no commissions offered to successful referrals.
For most companies, you will get a reward for referring a friend as this is one way for them to promote their platform, but not with Rewards Buck.
No, Rewards Buck is legit. Although it's challenging to earn points and there's no real money to receive, the platform has proven that it's not a scam. It's a new website though and I believe that it still has a lot of things to improve such as the cons that I will discuss in a bit.
Rewards Buck is free, which means that you can start earning points without paying for anything. You can have access to it using your laptop or desktop or you can simply download it using your Android device.
Here Is My Top Recommendation to Start Highly Profitable Online Business from Comfort Of Your Home
PROS
Earn Points For Gift Cards During Free Time
In case you want to make your free time worthwhile and you love buying things online, you may consider Rewards Buck as you can earn points from doing various tasks. As mentioned, it can be exchanged to gift cards which you can use to purchase items from different merchants.
CONS
No Cash
Even if there's "cash back" offered when you shop using their website or app, you will not receive cash. Rather, you'll get a few RB Points which you can use to redeem gift cards later on. So even if it's legit, Rewards Buck will not help you earn money online.
Use Of Credit Card
Personally, I don't like providing my credit card details because I know that there are over a thousand cases of credit card fraud. Unless the company's legit and established for a very long time, perhaps that's the only time that I will share such crucial information.
If you want to participate in paid offers, be sure to think twice about it first and when you do, unlink your credit card before the trial period ends to avoid unwanted charges.
Pre-Qualification Concern
Taking a survey is one way for you to earn points; however, not all surveys are the actual surveys that will reward you. Rather, some of the questionnaires you see on the member's area are there to screen qualified survey takers so if you're not eligible, you cannot take the survey.
Considering this, it's not guaranteed that you will earn points every time you take a survey, which means that your chance to get a gift card is limited. In addition, this is time-consuming. Imagine answering a 10-minute long survey only to find out that you are disqualified.
Not Worth It
On my end, this kind of platform is not worth my time. For one, I'm not a shopper and second, most merchants are not available in my country. In addition, my effort is not rewarded well. Even if I spend the entire day answering surveys, downloading apps, subscribing to email lists, and other tasks, Rewards Buck will only reward me with a few RB Points.
Also, since I'm after money-making opportunities, I'd rather spend my time and effort in another legit platform.
Not Available In All Countries
Rewards Buck is supposed to be available worldwide; however, when I checked it, it says that the owner (who has not disclosed his name anyway) "has banned the country" I am in from having access to their website.
I also found out that even if you're living outside the United States and you have access on the website, most surveys are only available for US residents.
If you're a fan of paid surveys and rewards, you might just check other options instead, such as Cash For Apps, Panel App, and Lucky Day.
Tired of Wasting Time on Low Quality Programs?
I'm so grateful that I was able to find THIS PROGRAM which helped me to finally start making money online!
If you love shopping online and you're fine with receiving gift cards only, you can consider Rewards Buck during your free time or if you want to take a break from work. However, if you're looking for a legit opportunity to earn money online or at least try something else that would give monetary rewards, you try paid surveys or affiliate marketing -- which is one of the most lucrative ways to earn money online by the way.
By the way, if you don't know what an affiliate marketing is or you just want to learn more about it, here's a quick explanation:
Rewards Buck is legit, and it's good to know that. However, not all users will benefit from it. Aside from the limited access, most of the times you will be screened before you take a survey. Nonetheless, they will reward you with RB Points for completing various tasks other than answering a questionnaire.
If you want a legit way to earn real cash, answering surveys and downloading apps are not solutions.
Although such kind of platforms can offer quick rewards, you will get better opportunities if you're willing to spend more time and effort, and if you do, I'd like to invite you to my top-recommended program and enjoy the following perks:
One-on-one coaching
Comprehensive guide
The best business tools and support you need
Webinars and training resources
And many more!
I hope I have enlightened you with my Rewards Buck review and if you have any comments or questions, please feel free to share it below.
Thank you!
We Constantly Review Programs in "Make Money Online" Niche,
So That You Don't Have to Waste Countless Hours
Want To See Our
TOP RECOMMENDATION?